Award Ticket Reservations
Application procedures cannot be completed at the airport.
Applying via the ANA Website
Please click Reservations and Applications for Partner Airline Flight Awards and then log in to your account to make an application.
In order to combine their family members' miles to redeem awards, the primary member must log in and submit a request.
Flight awards are not available for any itineraries which are displayed with the message "This service is not available for the specified itinerary" on the awards reservation screen. (The system determines whether or not an itinerary is applicable.)
Ticket issuance and mileage deduction for Air Macau (NX), Etihad Airways (EY), Eurowings (EW), Germanwings (4U), Jet Airways (9W), Philippine Airlines (PR), Vietnam Airlines (VN), and Virgin Atlantic Airways (VS) cannot be processed through the ANA website. Please contact the ANA Mileage Club Service Center to make reservations.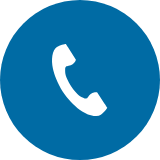 Make Reservations by Phone
International Flights/Flights Award Reservations (Select "2")
When Requesting from outside Japan
Notes

Open-ended tickets without a flight reservation cannot be issued.
Waitlisting is not available (including for ANA flights). Award reservations must be made for all sectors.
The number of seats that can be used with award tickets is limited. Reservations for award seats may not be available for some flights
Some flights may currently be suspended or may only be operated during certain seasons. Even if flights are indicated in the charts, they may not actually be operated.
Please note that departure/arrival times and aircraft types are subject to change without notice.
Mileage is not accrued when using award tickets.
With the exception of miles which are eligible for unused award refunds, miles which have been used for award redemption cannot be refunded to a mileage account or exchanged for another award, even if the originally redeemed award was not used.
Please see Changes / Refunds for further details on reservation changes and cancellations.

From 09:00 (JST) 355 days prior to the departure date (excluding the departure date itself) for the return flight in your itinerary until 96 hours prior to the departure of the first sector.
The reservation start date may vary by airline. Reservations can be made after all the sectors in the itinerary have become available for application.
A roundtrip must be reserved and ticketed.
For Shenzhen Airlines, the reservations for the summer and winter flight timetables open 2 months prior to the respective timetable.
For Garuda Indonesia, the reservations for domestic flights within Indonesia open 7 days prior to the departure date.
Summer Timetable and Winter Timetable Periods

| | |
| --- | --- |
| Summer Timetable | From the last Sunday in March until the last Saturday in October |
| Winter Timetable | From the last Sunday in October until the last Saturday in March |
Tickets will be issued when reservations have been made for all award ticket sectors of the itinerary.
However, if a ticketing deadline has been specified separately, tickets must be issued before that deadline.
If ticketing is not completed by the specified deadline, your reservation will be cancelled automatically.
Notes

When using an ANA partner airline flight award, a minimum of USD 57 (as of February 2015) must be paid as taxes, Passenger Facility Charge, fuel surcharge, and other fees in addition to the miles that are used for award redemption. Such taxes and fees may change, and they are calculated based on the itinerary, class of service, exchange rates, etc. Furthermore, these taxes and fees must be paid in advance via credit card by the AMC member or the actual passenger at the time of ticket issuance.
Once reservations are considered as Duplicated Bookings, ANA or the travel agent would ask to cancel unnecessary segments.
We'd like as many people as possible to enjoy our flights, and we thank you for your understanding and cooperation.
This is a processing fee charged when a ticket for a new ANA partner airline filight award is issued at ANA. As a general rule, the following ticketing service charge applies to per passenger for one set of flight tickets.
| Ticket Purchase Locations | Ticketing Service Charge |
| --- | --- |
| ANA website | None |
| Japan | JPY 2,200 |
| South Korea | KRW 28,000 |
| Mainland China | CNY 150 |
| Hong Kong | HKD 200 |
| Taiwan | TWD 780 |
| Singapore | SGD 35 |
| Thailand | THB 800 |
| Myanmar | USD 25 |
| Vietnam | VND 600,000 |
| The Philippines | USD 25 |
| Indonesia | IDR 400,000 |
| Malaysia | MYR 80 |
| Cambodia | USD 20 |
| United States | USD 25 |
| United Kingdom | GBP 10 |
| Switzerland*1 | CHF 20 |
| Russia | EUR 15 |
| Sweden | SEK 160 |
| Turkey | USD 15 |
| Other European Countries | EUR 15 |
| Australia | AUD 25 |
*1.

For tickets issued by the ANA International Reservation Center, a ticketing service charge of EUR 15 will apply.

The e-Ticket Itinerary Receipt will be sent to the email address that is registered to the AMC member's account.
To prevent delivery errors, the e-Ticket Itinerary Receipt will only be sent to the email address that is registered to the AMC member's account.
It cannot be collected at the airport.
---
ANA Partner Airline Flight Awards