Self Service Check-in machine information
Self Service Check-in machine
The machine is easy to use and enables customers to purchase tickets, complete boarding procedures, register their Shareholder's Benefit Number Notification Cards, print receipts, etc.
Four language options are available (Japanese, English, Chinese, Korean).
Payments can be made using credit cards or Rakuten Edy Electronic Money.(Cash payments are not accepted.)
Machines are not installed in the departure gate areas of the following airports: Obihiro, Haneda Airport Terminal 1, Yamaguchi Ube, Kitakyushu, Iki, and Tokushima.
Purchase of flight tickets (including Senior Special and Youth Special)
Check-in (maximum of 6 people)
Change flight or seats
Register miles / Check Balance
Receipt issue
Edy menu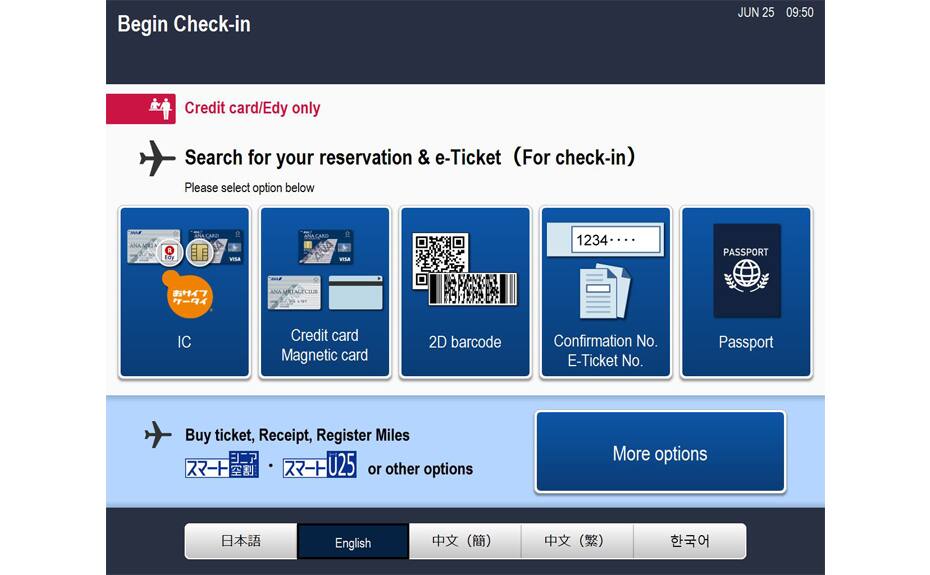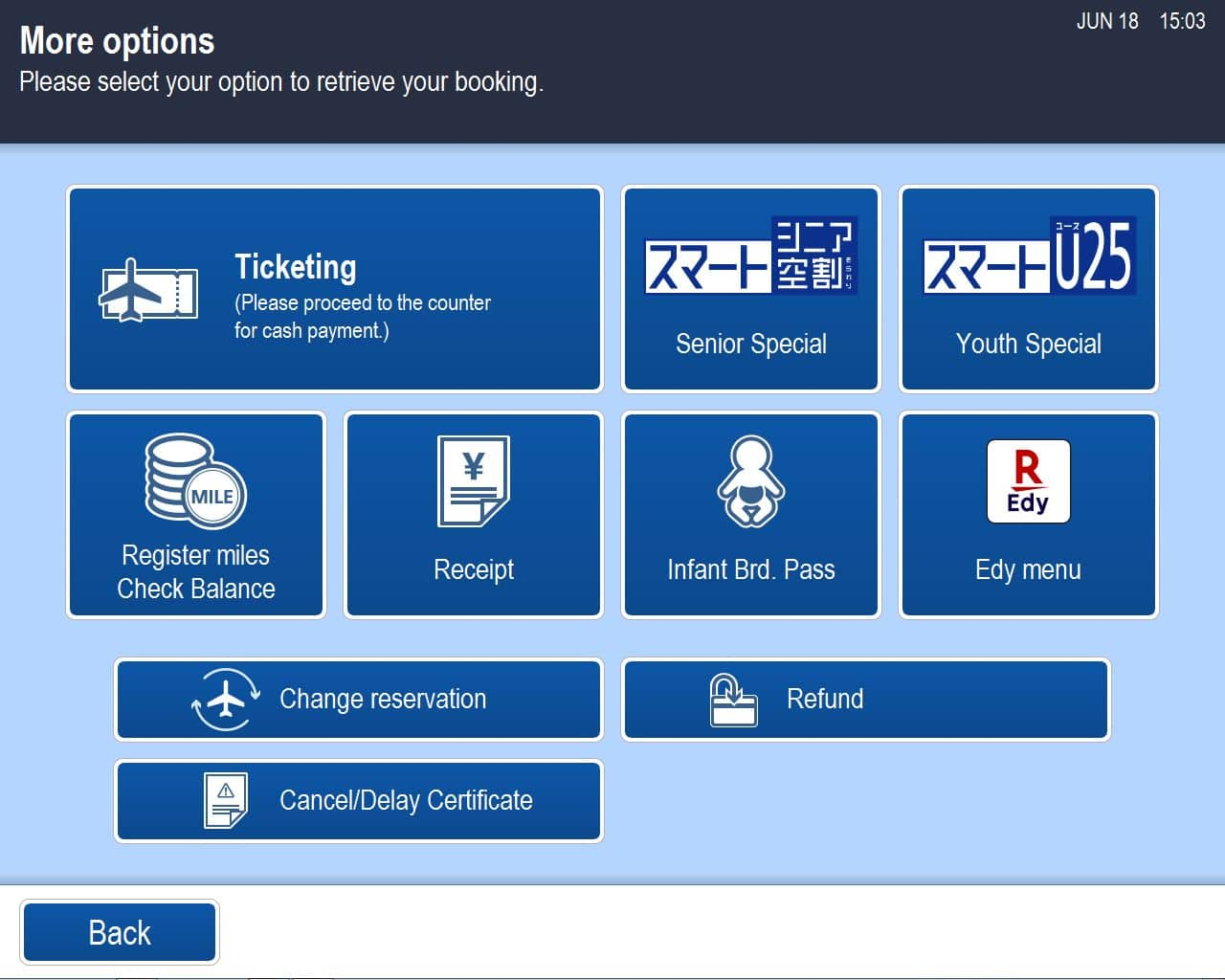 How to operate the machine