Customers with Food Allergies
Customers with Food Allergies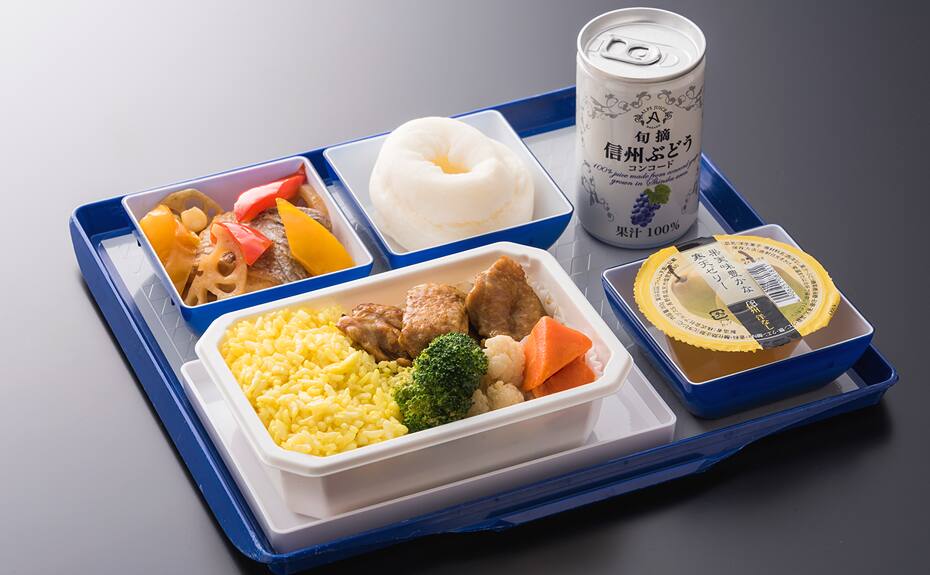 *Sample image. Menu varies by season.
Carrying Epinephrine Autoinjectors (EpiPen) on Board
Customers are asked to carry any prescribed medicine or injections (epinephrine autoinjectors, EpiPen, etc.) on board to be prepared to take care of themselves in case of an allergic reaction.
Customers with Peanut Allergies
ANA strives to not select or use peanuts as an ingredient for in-flight meals and drinks on ANA Group-operated Japan domestic and international flights. However, there is a possibility that the meals and drinks may be exposed to peanuts or peanut by-products (such as peanut oil) during preparation or manufacturing.
For more information refer to ANA Policy Regarding Customers with Peanut Allergies.

For codeshare flights operated by our partner airlines, the regulations of the relevant partner airline will apply. Special assistance on such flights may differ from that offered by ANA. For details, please contact the partner airline operating the flight directly.