ANA flights to Okinawa; booking, airline ticket reservations and purchases are available. Flight schedule, airfare, and in-service cities with flights to Okinawa (Naha) are also introduced. Convenient transport access from Naha Airport (OKA) to Okinawa main island, Ishigaki island, and Miyako island etc. are also available.
---
Naha Airport (OKA) to Naha city center
Naha Aiport Station to Shuri Station
| Time required | Fare | Operating hours |
| --- | --- | --- |
| Approx. 30 minutes | 340 yen | 6:00-23:30 |
[Pickup location] Domestic Flights Terminal Bldg. 1F

Naha Airport to the every hotels
■Airport limousine bus
[Pickup location] 1F
Short and medium distance taxi pickup: Naha, Urasoe, Ginowan, Nishihara, Nakagusuku, and Southern Okinawa
Long distance taxi pickup: Chatan, Central Okinawa (north of Kitanakagusuku), Northern Okinawa

Naha Airport to Kokusai Street

| General fare | Operating hours |
| --- | --- |
| Approx. 1,800 yen | 24 hours |
Okinawa has a population of 1,453,750 (as of September 1, 2019) and is the furthest prefecture to the south in Japan, encompassing some 360 islands of varying sizes. The prefecture covers a vast area, including the Okinawa islands comprising the main island and surrounding remote islands, the Kerama Islands centered on Tokashiki Island and Zamami Island, the Miyako Islands in the Miyako-jima area, the Yaeyama Islands centered on Ishigaki and iriomote Islands, and the Senkaku Islands. Each of them has different cultures and histories.

Okinawa has a subtropical climate and is hot and humid, receiving over 2,000 mm of rain a year. It is especially humid during the rainy season that starts in mid-May, often reaching a humidity of over 80%. Although it is warm, people may think it is sweltering in summer, but the strong rays from the sun are offset by the sea breeze, so it does not have heat waves of over 35°C like mainland Japan. Similarly, although the mean temperature is high in winter, at 15°C, the northern winds make the air very cool. Although you may not need a heavy coat, it is best to have a jacket to protect you from the cool wind.

In Okinawa, that is a popular resort area for its gorgeous seas and warm climate, a popular sightseeing spot is the Okinawa Churaumi Aquarium. It was the first place in the world to successfully rear and breed in captivity multiple Alfred mantas that are the largest manta ray species in the world. It also has one of the world's largest tanks where you can see huge whale sharks swimming peacefully. The aquarium that reproduces the stunning Okinawan seas is a place you must visit when in Okinawa. Shuri Castle is the palace of the Ryukyu Kingdom that thrived for about 450 years from the end of the 14th century. The vermilion structures look gorgeous against the blue Okinawan sky. The castle is lit up every night from sunset to midnight. Do not miss seeing Shuri Castle enveloped in a magical aura that differs from its daytime appearance. If you want to experience Okinawa's traditional culture, go to RyukyuMura. There are many activities to enjoy, such as making a hand-formed lion dog or seeing Eisa traditional Okinawan folk dance. The best place to go for shopping is Okinawa Outlet Mall Ashibinaa. The mall has over 100 shops with everything from famous brands to casual wear and sportswear. There are also general merchandise shops and shops selling souvenirs of Okinawa, for example.

One essential part of enjoying a trip to Okinawa is the Okinawan cuisine! A must-have is Okinawa soba noodles. There are over 300 Okinawa soba restaurants in the prefecture, each with its own distinct flavor. Goya champuru (stir-fried bitter gourd) and Jushi seasoned rice are typical homemade dishes in Okinawa. You can try them at many eateries, so try the local flavors.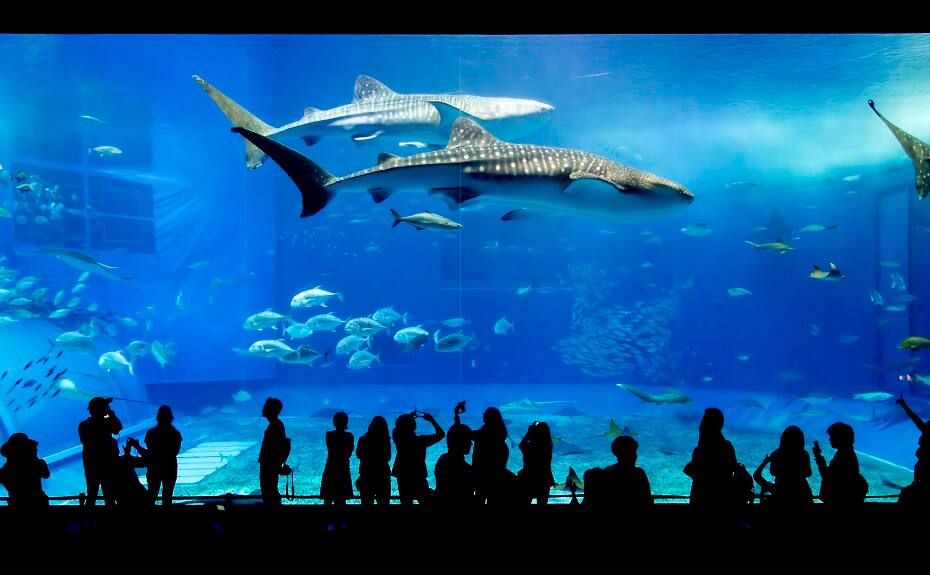 Okinawa Churaumi Aquarium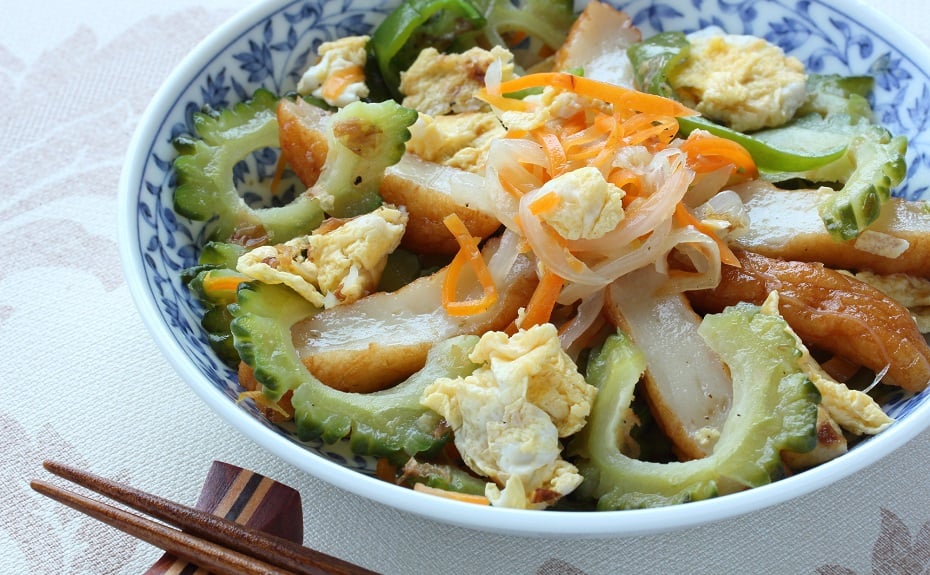 Fare Selection for Flight to Okinawa (Naha)
Fare for U.S./Canada Departure
Fare for Europe Departure
Fare for East Asia Departure
Fare for South East Asia/South Asia/Oceania Departure
---