Premium Class - From Check-in to Arrival -
Passengers flying in Premium Class can enjoy smooth, stress-free service at the airport.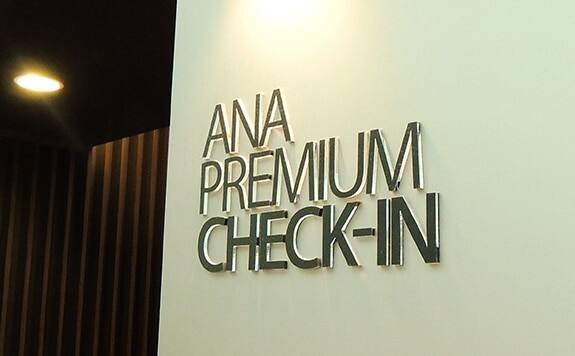 ・Customers who have reserved, purchased, and designated their seats may use the SKiP Service to skip the check-in process at the airport.
・If there are any procedures required at the airport, the Premium Class Counter allows for speedy handling during crowded times.
STEP 2 Checking in baggage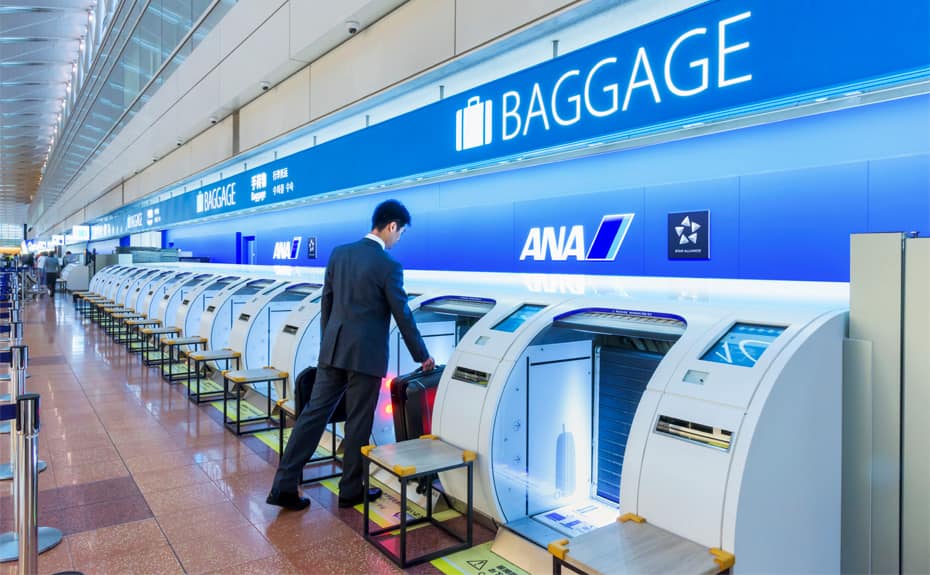 ・Checked baggage can weigh up to 40kg.
・Checked baggage will be given a priority baggage tag, and be delivered first upon arrival.
STEP 3 Security Checkpoint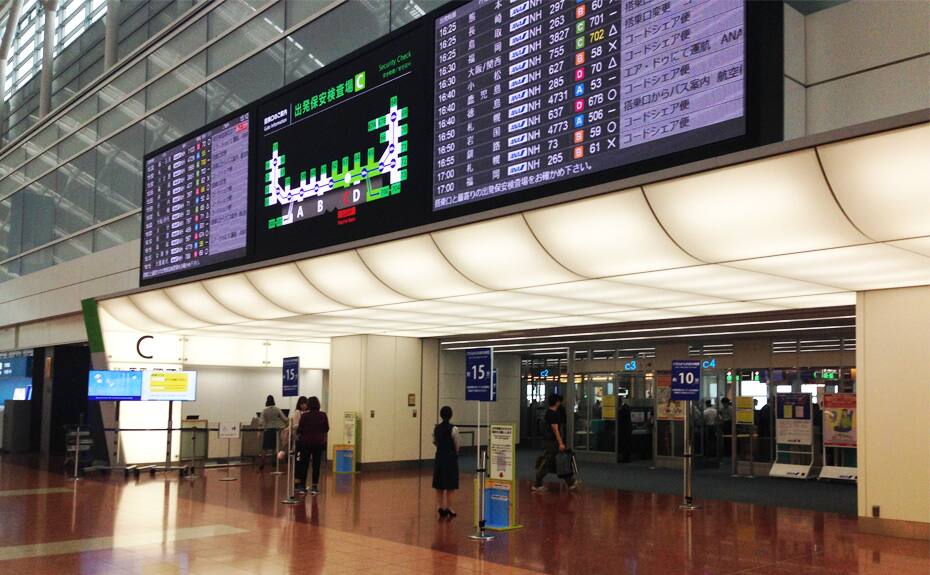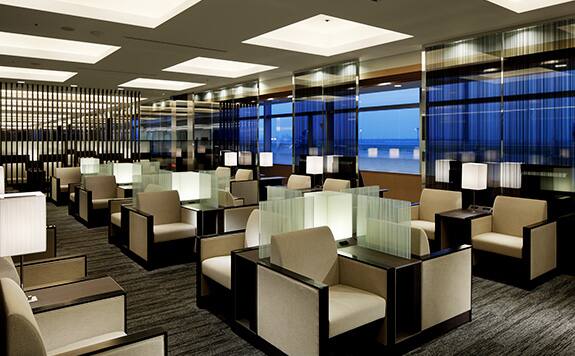 Premium Class passengers can bring one accompanying passenger into the ANA Lounge.
Haneda, Narita*1, Itami, Kansai, Sapporo (New Chitose), Sendai, Komatsu, Nagoya (Chubu)*2, Okayama, Hiroshima, Matsuyama, Fukuoka, Kumamoto, Kagoshima, Okinawa (Naha)
*1 At Narita Airport, the ANA Arrival Lounge for international flights doubles as the departure lounge for Japan domestic flights.
*2 The lounge at Nagoya (Chubu) Airport is a shared lounge.
STEP 5 Boarding, On board and Disembarking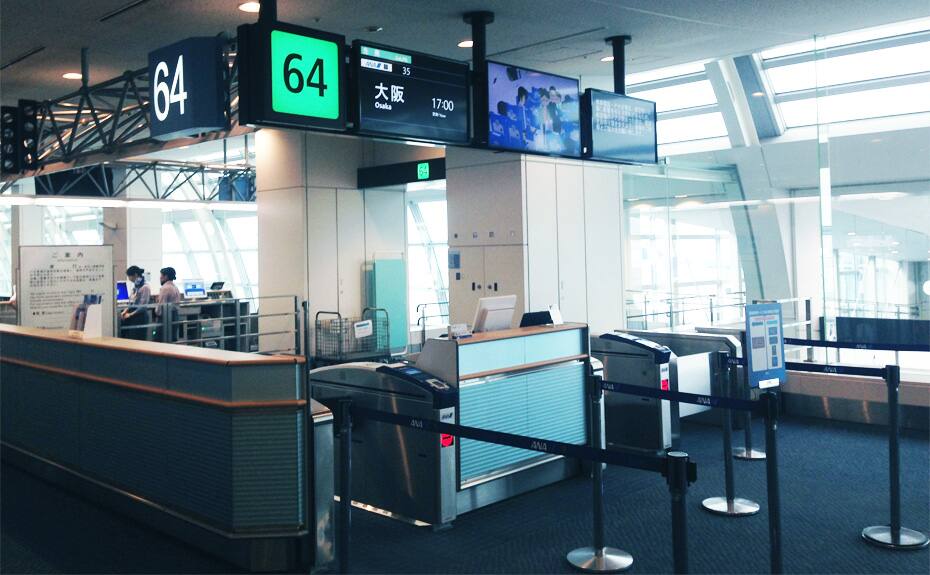 [About Boarding]
・Priority boarding begins after the elderly, passengers traveling with small children, expectant mothers, and those who require help have boarded.
[On board]
・Carefully selected meals and beverages are provided on board.
[About Disembarking]
・Disembark first after landing.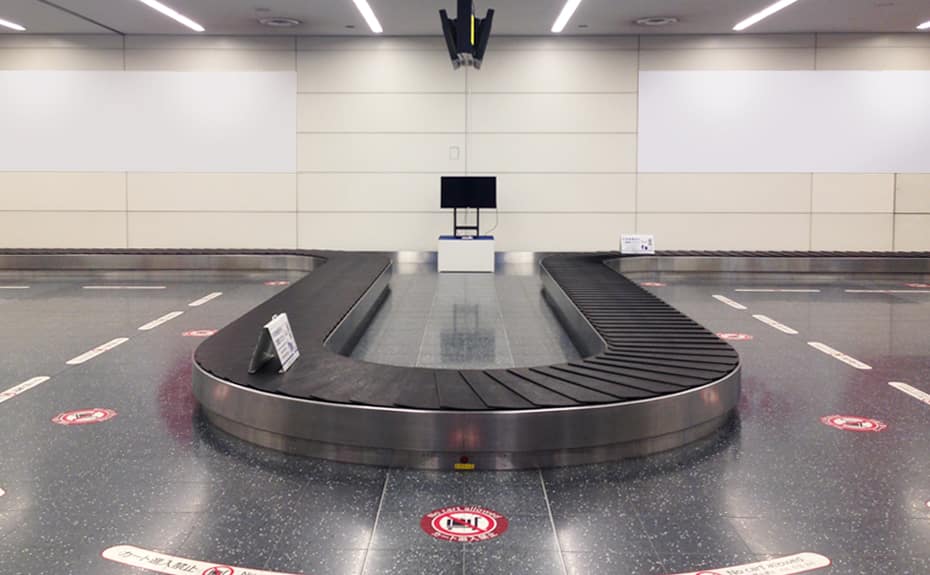 ・Your checked baggage will be given priority handling and be delivered first at baggage claim.
* All images are for illustrative purposes.
Information on Premium Class Services