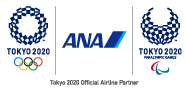 The vision behind HELLO BLUE, HELLO FUTURE
HELLO BLUE, HELLO FUTURE
- Unleash your wings -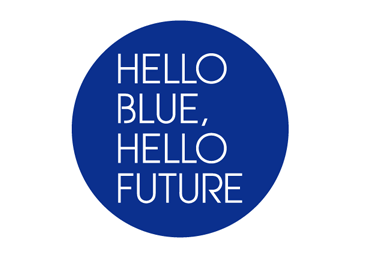 These words represent our commitment to contributing to Tokyo 2020 and the future beyond.
HELLO BLUE, HELLO FUTURE
Blue is the color of the ANA.
The blue circle represents the blue earth, or the world.
HELLO BLUE, HELLO FUTURE
ANA is committed to creating new value and serving as a bridge for our diverse customers
around the world regardless of their culture, language, nationality, age, gender or disability.
We will become stronger through what we have learned in this era of great change in the world.
We will offer customers comfort and peace of mind by adapting our flight services to
the new normal and offering inclusive and universal services in consideration of
individual customer needs, thereby contributing to the success of Tokyo 2020.
Going beyond Tokyo 2020, we will strive to please customers around the world
under the slogan "Delightful, kind-hearted & comfortable skies for everybody."
Through Tokyo 2020, everyone at ANA will work together toward a brighter future for
people in Japan and throughout the world.
ANA's theme for the Olympic and Paralympic Games Tokyo 2020 is entitled "The Kindly Skies."
It was composed by Nobuyuki Tsujii.
ANA supports Nobuyuki in his activities as a pianist. When writing this theme,
he drew inspiration from our slogan "Delightful, kind-hearted & comfortable skies for everybody."

Notice : The movie, caption and an auxiliary media alternative is provided by Japanese only.
ANA 東京2020オリンピック・パラリンピック競技大会 VISIONテーマ曲~「優しい空」~
作曲:辻井伸行
映像は、ピアニスト辻井伸行さんのコメントから始まります。
続いて、「すべての人に優しい空」をイメージして作っていただいた、「優しい空」のピアノ演奏が流れます。
最後にANAの東京2020オリンピック・パラリンピックデュアルコンポジットロゴが表示されます。