Requests to Passengers and Measures to Prevent New Coronavirus Infection and expansion
Thank you very much for your continued and loyal support of ANA.
This page contains information on passenger requests and efforts to prevent expansion from being infected with a new coronavirus.
1. For everyone's safety, ANA is requiring passengers to wear face coverings
We kindly ask you to wear face coverings on all your travels with ANA, starting from June 1, 2020.
Passengers who are not wearing facial coverings may be refused to board.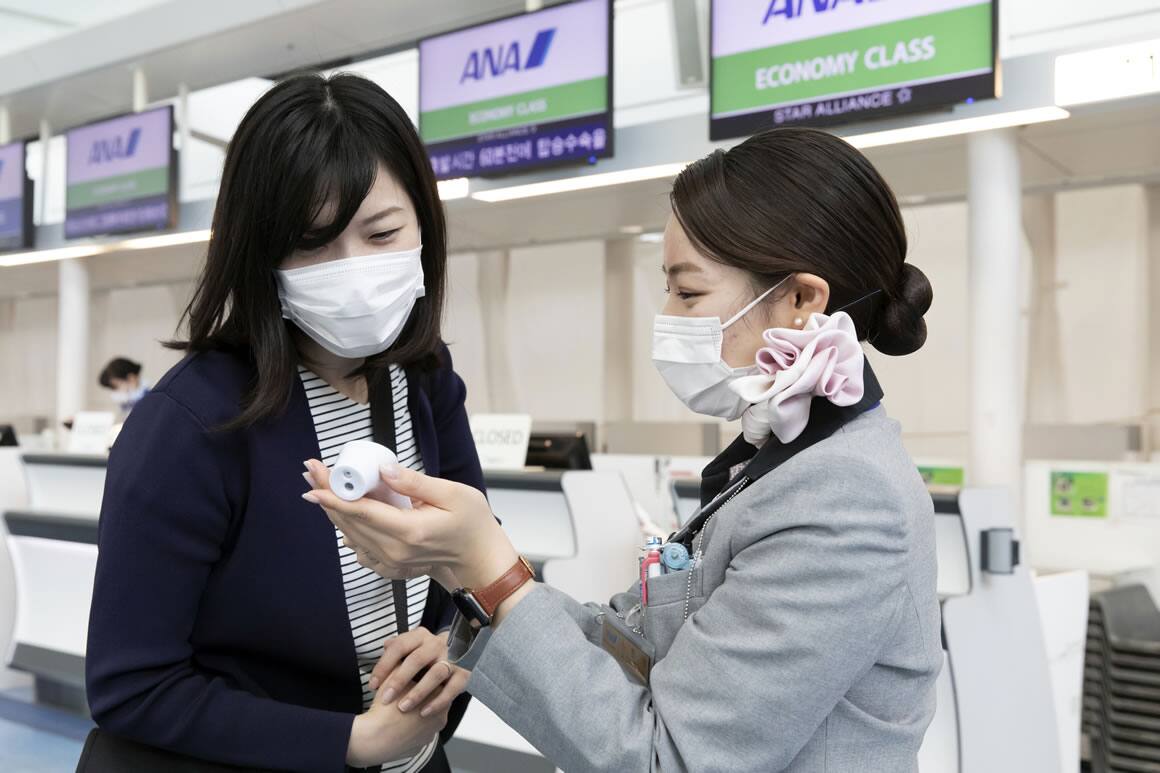 2. ANA asks passengers to cooperate in securing social distance from others.
Please follow the staff's instructions and cooperate to secure appropriate distance between passengers.
Please take advantage of ANA's online check-in and ANA Baggage Drop (self-service baggage drop machine)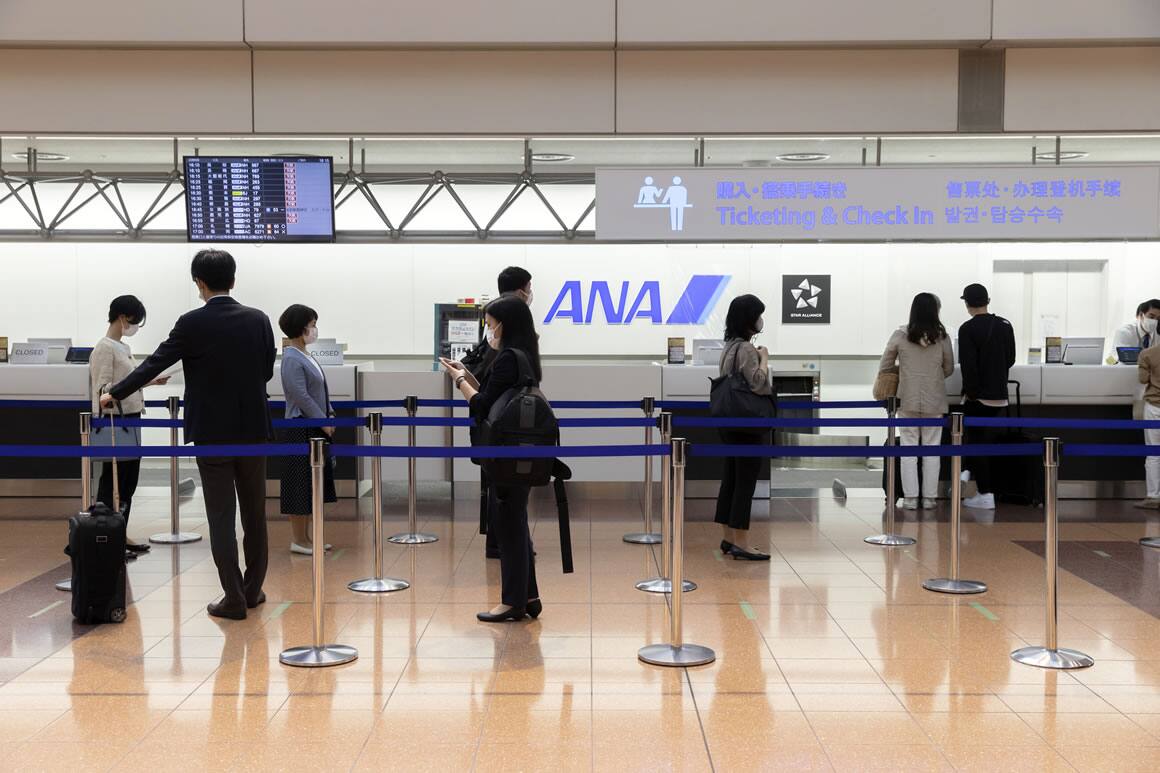 3. On-Board Air Circulation
All aircraft operated by ANA will have clean air through ventilation systems:
Clean air through adequate ventilation
The aircraft absorbs a large amount of clean air from the sky, which allows for the cabin's entire air to be replaced in approximately three minutes.
All aircrafts are equipped with a high-performance filter*
The cabin air is filtered and circulated through a high-performance filter, ensuring high-quality, clean air.

The HEPA filters are commonly used in the air conditioning system of the operating rooms at hospitals.

Constant air circulation
The cabin air is constantly flowing, from the ceiling to the floor, and the air in aircraft does not stay stagnant.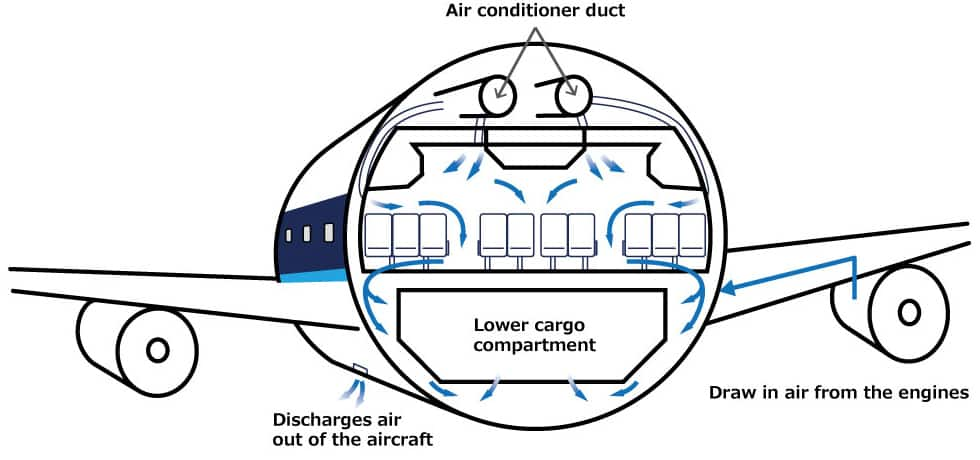 Air circulation throughout the cabin (Image)
In order to reassure safety to our passengers flying with ANA, we are using an alcohol disinfectant to sanitize the following parts of the cabin:
Tables, armrests, seat equipment (including television screens on seats and remote controls), toilet door knobs, and other parts with which passenger's hands come into contact.
Applicable routes: All international and Japan domestic routes

5. Wearing of Masks and Gloves by Cabin Attendants
Cabin attendants working on Japan domestic and international flights will wear masks to reassure passengers using our services.
They will also wear gloves when serving food and drink items. Furthermore, meals and drinks in ANA lounges will be packaged individually.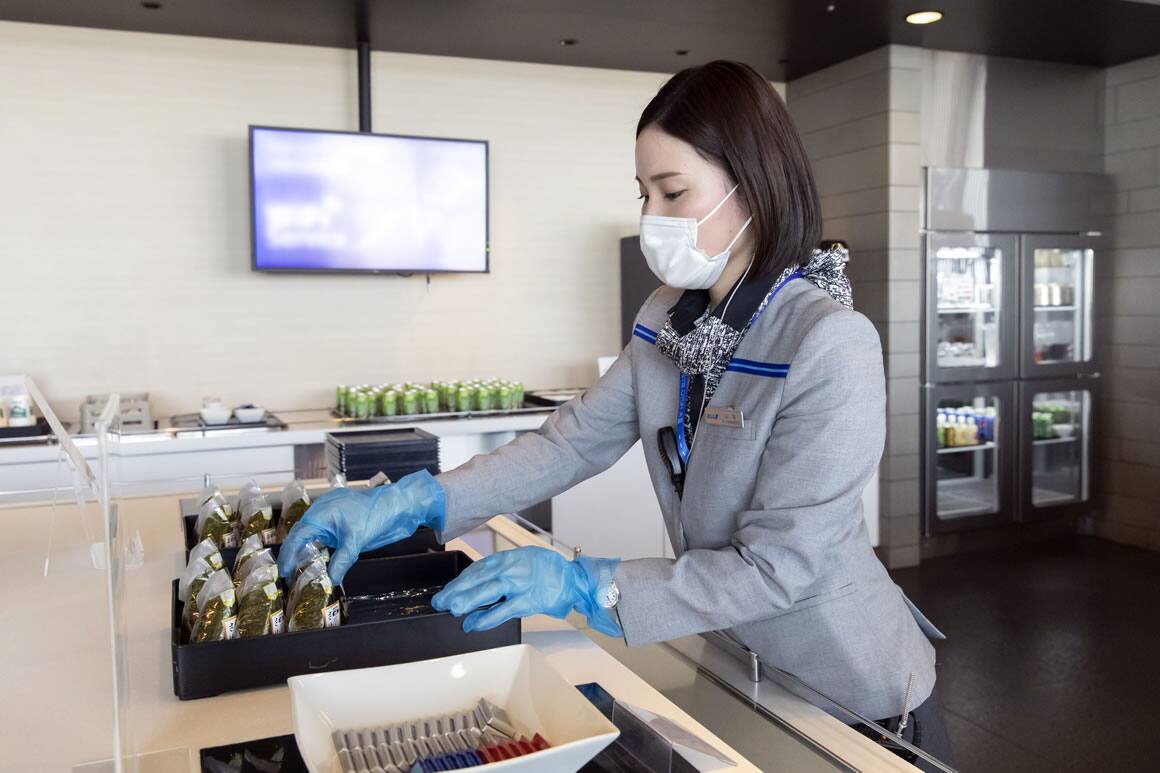 6. Wearing of Masks, Gloves, Face Shields, etc. by Ground Staff
Ground staff will wear masks and face shields to give our passengers peace of mind. As an additional measure at some airports, plastic curtains will be installed at counters.