Accepting Mileage Donations to Support healthcare workers fighting COVID-19.
Application period has ended.
Total Donation Miles
19,835,861 miles(JPY)
Thank you for donating your miles.
Miles can be donated in units of 1 mile (equivalent to 1 Japanese yen)
From June 1, 2020, 10:00 to June 30, 2020, 23:59 (JST)
If we determine that we have reached the certain number of miles required to purchase medical equipment, etc., the application may be terminated within the donation period.
If there is a deadline within the period, we will inform you on this page 3 days before the deadline.
Donations can be made by all ANA Mileage Club Members.
Please click on the Donate Miles button on this page to move to the donation page, and then enter the number of miles you wish to donate.
Once your application is accepted, no change, refund or cancellation is accepted.
Applications can only be made through the ANA website (desktop/smartphone versions).
No receipt will be issued.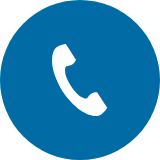 Select 3 for Inquiries about Mileage
June 1, 2020
All Nippon Airways Co., Ltd.
ANA Mileage Club