Participate Using Miles
Taking the First Step Together
to Create the Future
We wish to have emotionally enriching experiences with a variety of different people. At ANA, we are helping to create new forms of excitement that are closely linked to regional and social issues. Take the first step together with us toward a future for the next generation that will shine ever more brightly with learning, knowledge and excitement.
ANA SOCIAL GOODS by ANA STORE
We'll now take a look at what ANA STORE, one of ANA's online shopping portal sites, is doing to create wonderful connections between people and society.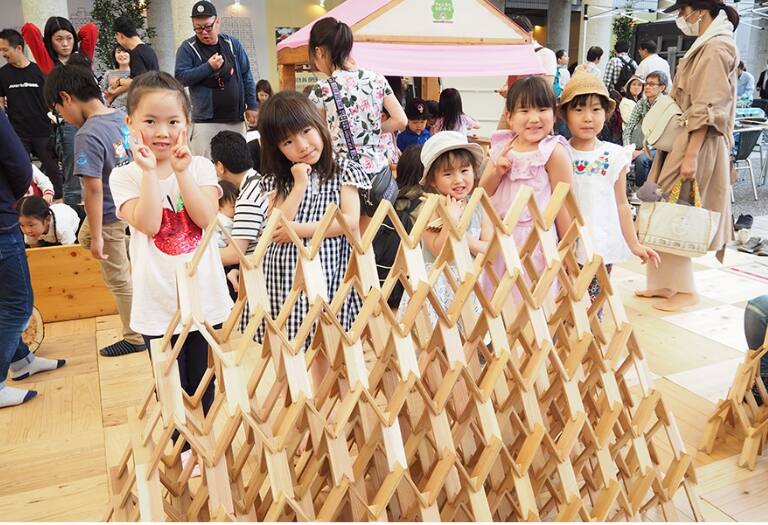 At ANA SOCIAL GOODS we value what producers think, and here you can find a range of products, experiences and services geared toward the creation of a better society that are excellently designed to appeal to our sensibilities. The product lineup consists of emotionally enriching items whose purchase can contribute to solutions to regional and environmental issues. Through this site, we convey our sentiments by also featuring stories from those involved in these initiatives with the aim of delivering ANA's vision of a plentiful future.
Project to Support the Next Generation by WA+YO
This project offers specific support in passing down the knowledge of artisans, such as their techniques and Japan's treasured traditional crafts, to the next generation. With your support, we can send a student aspiring to master a traditional craft into a workshop, where they will study while living in the local area.
With flights operating to all parts of Japan, ANA hopes to support regional revitalization together with its customers. On top of the extensive gift lineup, the attractive ANA Hometown Tax Program allows you to earn miles in line with how much you donate.
Exclusive Events for ANA Card Members
Find information here about the exclusive events that we hold for ANA Card members, including guided tours around ANA's Airframe Maintenance Center and the chance to attend an official recording session for ANA Yose (traditional Japanese entertainment).
Use the miles you earn on Premium experiences that would normally not be available.
This is an opportunity for people building society to learn directly from the experts. You will not only find solutions to issues you rarely have the chance to ask about, but also gain useful information which will be key to increasing your confidence. Make these seminars a turning point in your life.