Travel Tips & Information
Please find information about our online check-in system and other services to secure safe distance between others and avoid crowds.
Domestic flights
ANA's SKiP Service for domestic flights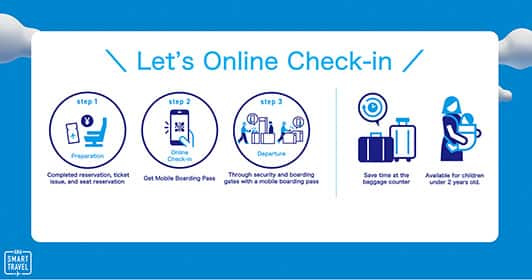 The SKiP service allows passengers who have completed their reservation, purchase, and seat reservation to skip stopping by at the check-in counter and proceed straight to security.
Domestic flights
Self-Service Check-in machines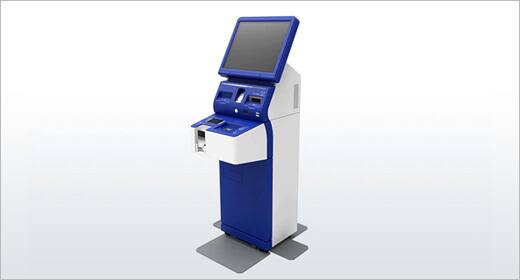 For passengers purchasing tickets or selecting their seat numbers at the airport and passengers showing up at airports without a reservation, please use the automated check-in machines.
Domestic flights
Self-Service Baggage Drop-off machines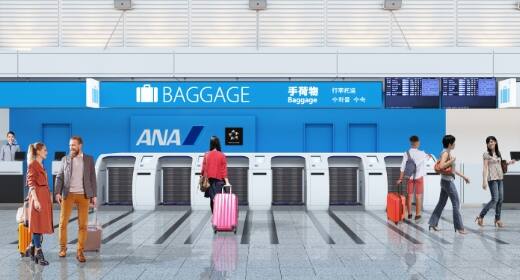 Passengers can check their baggage in a few simple steps without lining up at the counter.
Domestic flights
Express delivery service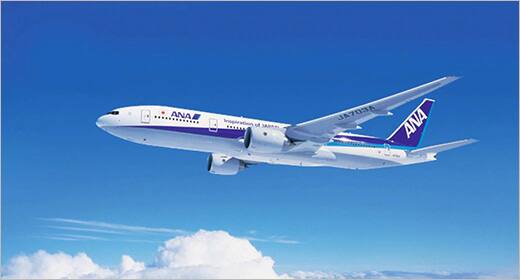 We will deliver your baggage to your home or designated destinations, eliminating the need for you to pick it up at the arrival airport.
International flights
Seat reservations in advance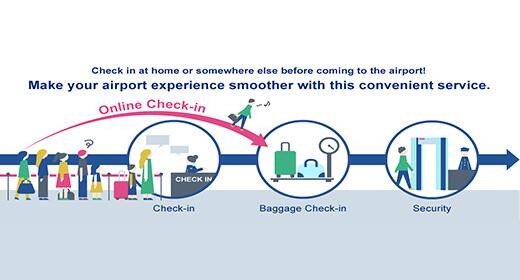 Please take advantage of our online check-in services. When making your reservation, you will be able to see which seats have already been taken, in order for you to choose your seat by viewing a seat map.
Please note that the usage of the self-service check-in machines, and some online check-in functions may not be available for use for certain routes due to local travel restrictions.