ANA Airport TA-Q Bin (Baggage Delivery) Service
Your baggage will be picked up from your designated location (your home or your office) and delivered to the departure airport for the international flight. Eligible airports: Narita, Haneda, and Kansai.
On the departure day, in the airport, please retrieve your baggage at the specified counter for baggage delivery, after that check it in ANA counter.
* This service cannot take a baggage more than 25kg or 160cm per one.
Suitcase (Large)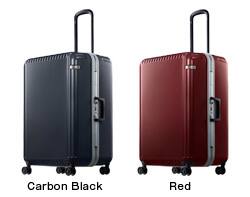 Ace Palisade F
・Uses highly shock resistant polycarbonate resin
・Four-wheeled, quiet, two-wheel caster
・Comes with TSA lock
*Size: H72 x W51 x D34 cm, *Volume: Approx. 96 L, *Weight:5.1kg, *Color: Carbon Black , Red
Suitcase (Small)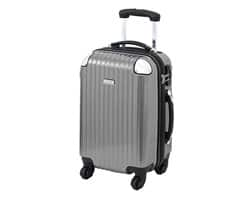 MK carry case S EXP
・MICHEL KLEIN brand ・Wedge expandable
・Comes with TSA lock ・Fixed rubber band x1
*Size: H45 x W23 x D23 cm (D26 cm when expanded), *Volume: Approx. 28 L (standard) / 31 L (expanded), *Weight: 3.2 kg, *Color: Silver
Voltage Transformers (Made by Nissyo Industry Co., Ltd.)
■United States and Taiwan : 600W(7 points) / 1500W (10 points)
■Europe and Asia :  600W(8 points) / 1500W (17 points)
Voltage transformers are essential for ensuring that rice cookers, hot plates, and other home appliances from Japan can be used safely in other countries. They are more difficult to purchase outside Japan. Please check your voltage requirements before requesting the item.


The transformer will be delivered with the plug type that is compatible with the country of your job assignment. For details regarding voltage transformers which can be used outside Japan, please refer to the Nissyo Industry Co., Ltd. website (www.nissyo-ind.co.jp). (Text is available in Japanese only.)
Travel Voltage Converter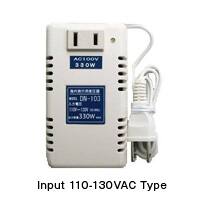 Safely and securely use this product, which comes it automatic recovery protection functionality.
・Table-type ・Comes with electric lamp
■Input 110 - 130 VAC
*Major compatible countries : USA (including Hawaii and Guam), Canada, Taiwan, Mexico, and more
*Output (volume): 100 VAC (Max. 330 W), *Size: W60 x D105 x H62 mm, *Weight: 700 g
■Input 220 - 240 VAC
*Major compatible countries : Europe(UK, France, Spain, Germany, Netherlands, and more), Oceania(Australia, New zealand), Asia(Malaysia, Singapore, China, Korea, and more)
*Output (volume): 100 VAC (Max. 120 W), *Size: W60 x D105 x H62 mm, *Weight: 710 g
Cushioned Massager (by Omron)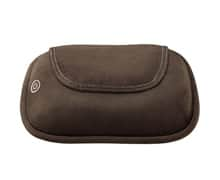 A quick and easy personal massager that can be placed on a chair to massage the upper and lower back or on the floor to massage the calves and thighs
・Removable washable cover
・Auto power-off functionality 15 minutes after massage has been started
*Size/Weight: 39 cm x 26.5 cm x 10.5 cm / 2.1 kg, *Power: Attached AC adapter, *Color: Brown
Low-Frequency Medical Device (by Omron)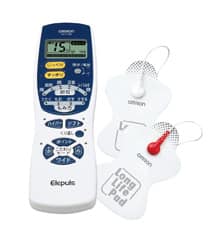 For those troubled by intense stiffness and pain.
・Comes with long-life pad(1 set of 2 pieces) that can continue to be used after washing
*Size/Weight: 19.9 cm height x 6 cm wide x 2.1 cm thick / Approx. 155 g,
*Power: 2 triple-A batteries included (for monitor)
Innerscan Body Composition Monitor (Made by Tanita Corporation)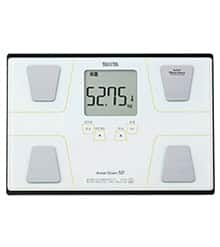 This high-precision device can detect even the slightest changes and measures body weight in units of 50 grams. Registered users are recognized and measured upon stepping onto the device. It emits a warning buzzer sound when dramatic changes in body weight are detected.
*Functions: Weight, body fat percentage, estimated bone mass, visceral fat level, muscle mass, basal metabolic rate, body age, and BMI
*Size/Weight: 217 x 316 x 27 mm / 1.9Kg
*Power Source: AAA (R03) battery x 4 (included)
Pocket Dolts (Made by Panasonic)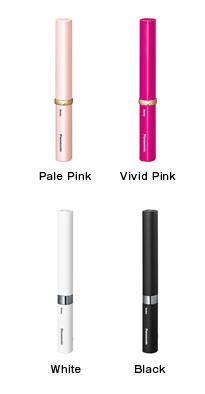 Pocket Doltz is a portable electric toothbrush that uses ultrasonic vibrations for better tooth cleaning.
[Pale Pink, Vivid Pink]
Length 14.5 x Width 1.65 x Depth 1.8 cm
Brush your teeth after lunch with Pocket Doltz. Featuring an easy-to-carry, compact design.
[White, Black]
Length 16.0 x Width 1.65 x Depth 1.8 cm
This version of the Pocket Doltz is longer and comes in cool, simple colors.
Personal Bottle Blender (by Vitantonio)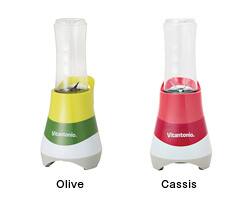 Simple blender that can also be used as a bottle
*Size/Weight 14 cm x 14 cm x 33 cm / 1.3kg, *Volume: 400 ml, *Power: 100 VAC, *Color: Olive, Cassis
Emergency Bag: 15 Disaster Safety Goods Set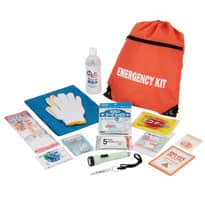 1) Emergency bag (45 cm x 36 cm), 2) Phosphorescent LED light (battery sold separately), 3) Emergency water pack (3L), 4) Aluminum heating sheet (213 cm x 137 cm), 5) 10 flushable tissues, 6) Non-slip gloves, 7) Portable toilet (for urination), 8) 20 Five-year storable wet tissues, 9) Emergency whistle, 10) Blue sheet, 11) Disposable heater pack, 12) Five-year storable water (500 ml), 13) Disposable face mask, 14) 5 sheets of disposable adhesive plaster, 15) Disaster prevention guide
*Size/Weight: 11.5 cm x 22 cm x 22 cm / approx. 1.26 kg,
*Storable water: Made in Japan, best consumed by five years, six months after packaging
*Phosphorescent LED light batteries: two triple-A, sold separately
*Note: Contents subject to change according to manufacturer
Emergency Bag: Three Day Life Capsule 2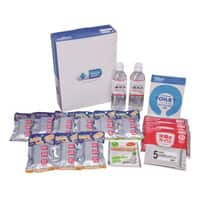 1) Storable water (500 ml) x 2, 2) Simple toilet (10 uses), 3) Aluminum blanket, 4) Emergency cookies (three chocolate, three plain, three matcha green tea), 5) Three non-stick heater packs, 6) 20 wet tissues
*Size/Weight: 7.5 cm x 23.5 cm x 31.4 cm / approx. 2.7 kg
*Storable water: Made in Japan, best consumed by five years after packaging
*Cookies: Made in Japan, best consumed by seven years after packaging
Mini Furoshiki Wrapping Cloth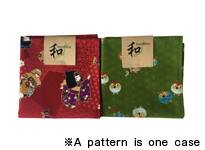 A simple, wonderful gift for people you're visiting. Five cloths.
Size: 54 cm x 54 cm, 100% cotton, made in Japan
Power Gel Cleaning Set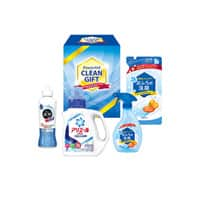 A set of detergents for clothing, showers, and dishes.
Content: Ariel Ion Power Gel (1 kg) x1, Shower cleaning agent (400 ml) x1 and refill (350 ml) x1, Anti-bacterial Joy Compact (190 ml) x1
Additive-free Soap Gift Set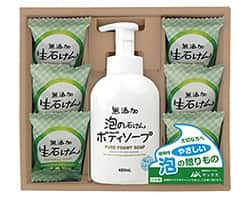 This set includes additive-free soap bars and foaming body soap that is gentle on the skin.
Contents: Additive-free soap (60 g) x 6, additive-free foaming body soap (480 ml) x 1
Bath Additive Set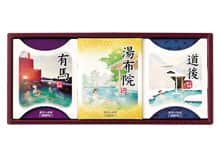 These medicated bath additives are themed on popular onsen (hot spring) locations in Japan and can help you enjoy your daily moment of relaxation even more.
Contents: Arima Onsen (25 g) x 3 packets, Dogo Onsen (25 g ) 3 packets, Yufuin Onsen (25 g) 4 packets
Flower Service

Flowers will be delivered to your specified recipient on your designated day/period within 1 year of the request. It will be good for Mother's Day, Father's Day, memorial day.Please make sure to submit the request prior to departure.
*Delivering for Mother's Day will be done during a period including a few days before that day.
Language Learning Books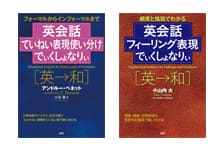 ■Language Book: Dictionary for Using Polite English Language
How to use polite language necessary for everyday conversation, business, and social functions (for beginners through intermediate learners / Duodecimo 336 pages)
■Language Book: Dictionary for Expressing Emotions in English
How to use expressions to express degrees of feeling in English (for beginners through intermediate learners / Duodecimo, 272 pages)
Magazine Delivery Service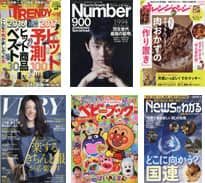 Overseas Courier Service (OCS) Co., Ltd. will deliver magazines which are published in Japan to your job assignment location for 1 or 3 months. The required number of points varies depending on the magazine title, so please check the table below.
*Please notify OCS in Japan with the delivery address and delivery commencement date within 3 months after arriving at your job assignment location.
*If a title's publication is suspended or terminated, an equivalent title will be provided.
List of Available Magazine Titles
Genre
Magazine Title
Issues Delivered Per Month
Required Points
1-month
Subscription
3-month
Subscription
Business
President
2
4
12
Informational
Nikkei TRENDY
1
2
6
Sports Graphic
Number
2
3
9
NHK Kyo no Ryori
1
2
6
For Ladies
Orange Page
2
4
12
LEE
1
3
9
VERY
1
4
12
For Kids
Baby Book
1
2
6
Mebae
1
2
6
Yochien
1
2
6
Monthly Junior
AERA
1
1
3
Monthly News ga Wakaru
1
1
3
Monthly Kodomo no Kagaku
1
2
6
Corocoro Comic
(comic for boys)
1
3
9
Ciao
(comic for girls)
1
3
9
Inquiries Regarding the Services and Options
*Many requests are received during March, April, August, and the year-end/New Year period, so more time may be required to deliver the requested items. Your kind understanding is greatly appreciated.
*Point requirements and details for some service options are subject to change. For details, please contact the ANA Compo Desk.
*If a product is no longer being produced, either an equivalent product will be provided or provision will be terminated.
*Product warranties do not extend to countries outside Japan. Please make sure to check the operation of the product before departing Japan.
New Job Transfer Compo Service Requests
Please submit the request by 17:00 (JST) on the day 4 days prior to the departure from Japan.

*Request deadline of the year-end/New Year period and Golden Week is different from the above. We announce it at the notice column in online reservation of Job Transfer Compo.

The ANA Compo Desk is not available on weekends, national holidays, and the year-end/New Year period (December 29 to January 3).

Service Compo options have different request deadlines, so please make sure to check the details for each service option when making your selection.

If you made an online reservation after request deadline, The ANA Compo Desk will contact you to inform that your request is not eligible.
(Text is available in Japanese only.)
Customers must join ANA Mileage Club in order to request this service.
ANA Compo Desk
Service Hours: 09:00-17:00 [JST; Not available on weekends, national holidays, and the year-end/New Year holiday period (December 29 to January 3).]
*Does not handle inquiries related to AFA Service.