Collection at the Airport
Procedures can be completed at the check-in counters for domestic flights at airports in Japan or at self-service check-in machines located at the boarding gate.* For international flights, procedures cannot be completed at self-service check-in machines.

*Not installed at the boarding gates at some airports.

ANA Web KIOSK and ANA SKY KIOSK services are no longer available.
Using a Self-service Check-in Machine to Collect Edy
1. Select the Menu - Part 1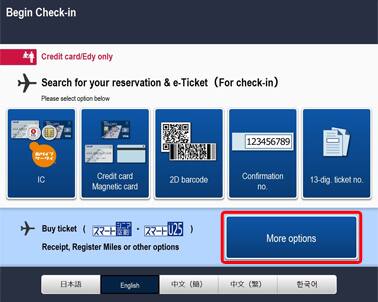 1. Select the Menu - Part 2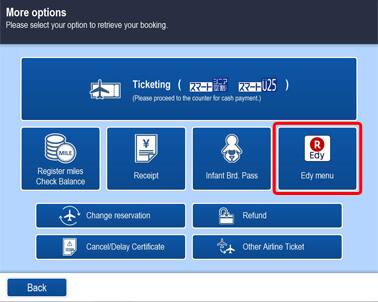 1. Select the Menu - Part 3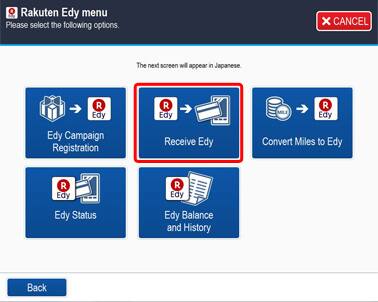 2. Position the Edy Card/Device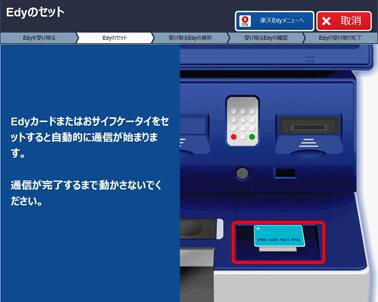 Place your ANA Mileage Club (AMC) Edy Card, ANA Card (with Edy functionality), or Keitai de Edy Miles-registered OSAIFU-KEITAI® (digital wallet) device onto the reader.
3. Select the Amount of Edy to Collect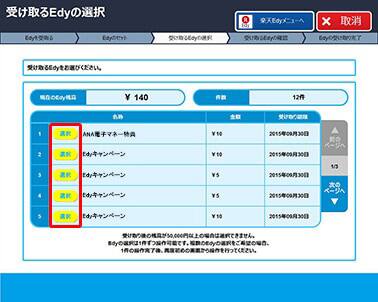 Please select the relevant amount of Edy to collect.
If selecting an amount will result in your Edy balance exceeding JPY 50,000, that amount cannot be selected.
Collections are processed one at a time. To collect multiple amounts of Edy, please repeat the process from the Rakuten Edy Menu selection screen.
4. Confirm the Collected Edy Amount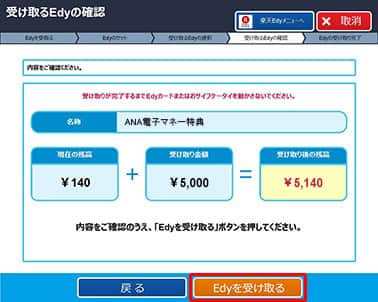 After checking the details, tap the Collect Edy button.
5. Edy Collection Completed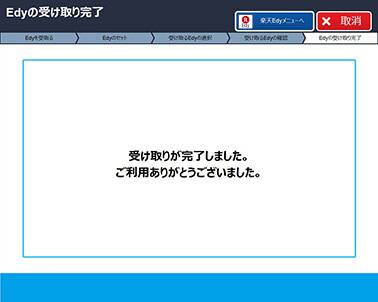 The collection process is thus complete.