The ANA chatbot is available to answer your questions 24 hours a day, 365 days a year.
Your questions will be answered automatically through our AI interface.
Although it may not always be possible to respond to your inquiries, our AI is constantly learning new information.
Afterwards, you can click the relevant button to let us know whether the response was helpful or not.
With the service available via both computers and smartphones, you can make inquiries easily whenever and wherever you wish.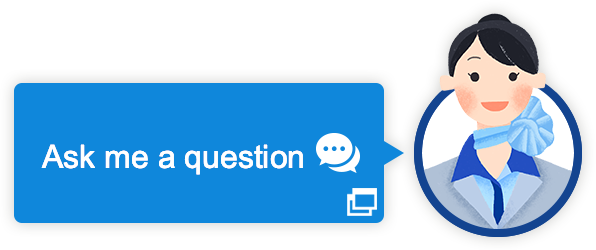 Images are for illustrative purposes only.
How to Use the ANA Chatbot
The ANA chatbot can be used on each of our inquiry pages.
STEP
1
Use the chatbot by clicking the icon at the bottom right of the inquiry page.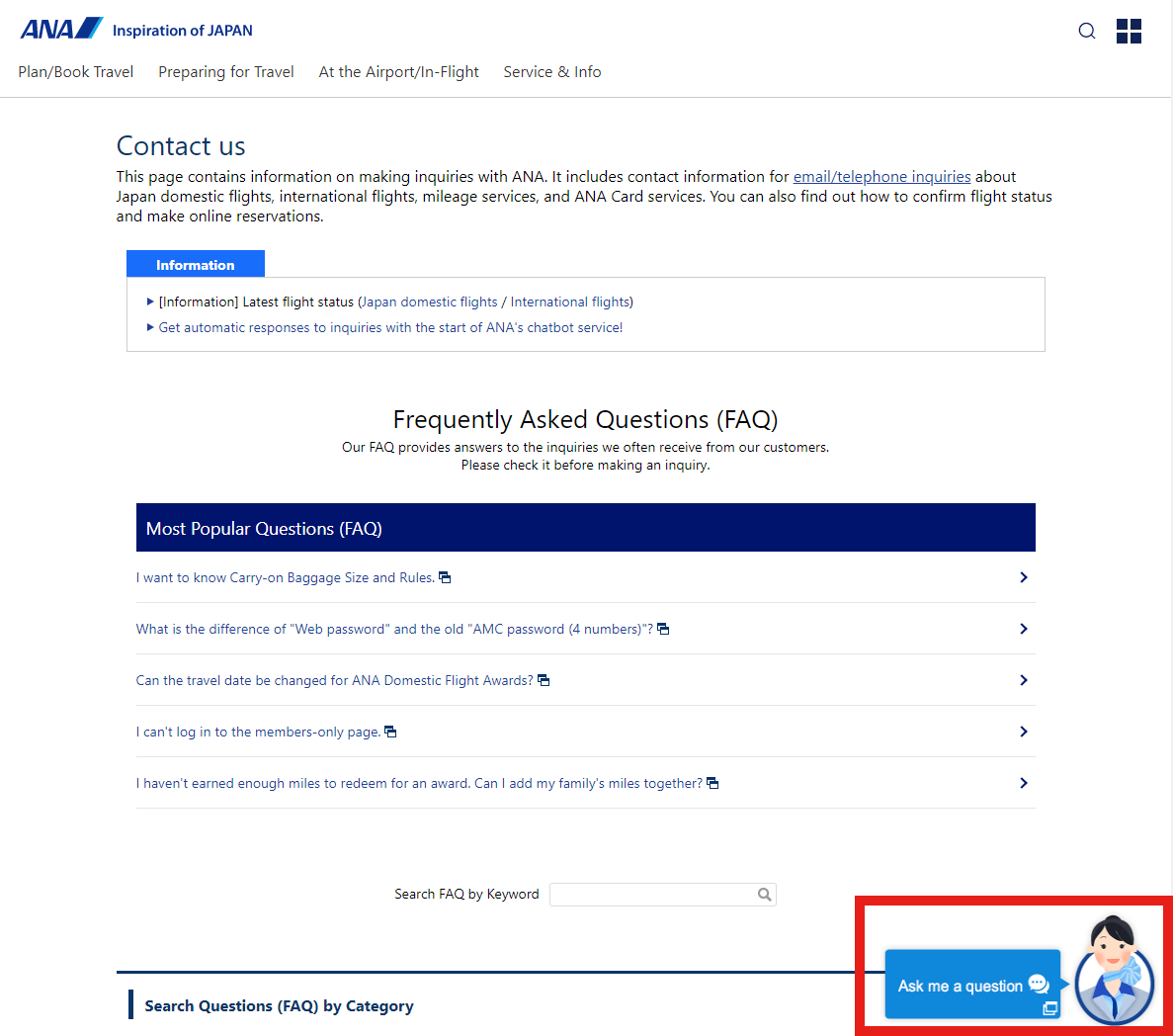 Images are for illustrative purposes only.
STEP
2
Enter your question in the entry field at the bottom.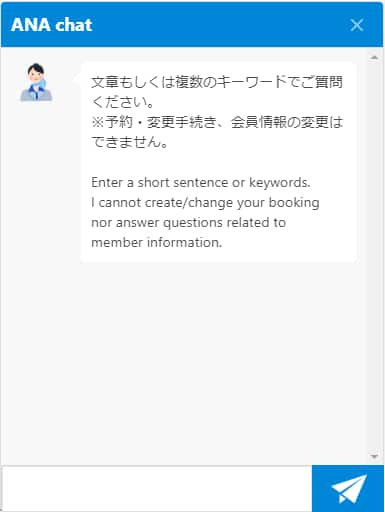 STEP
3
The ANA chatbot will then answer your question.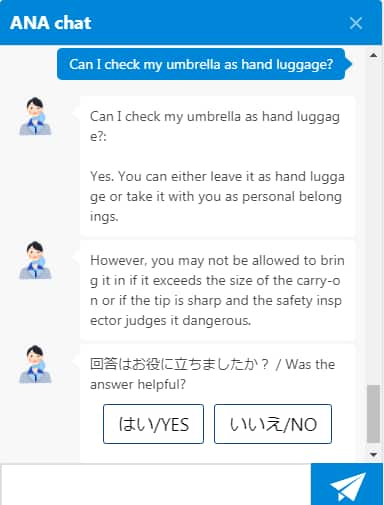 Notes

The ANA chatbot cannot make ticket reservations, cancel or change reservations, or register or change ANA Mileage Club member information.
Make sure to not enter any personal information (card number, name, address, telephone number, email address) or reservation information.
When Your Are Unable to Resolve Your Inquiry Using ANA Chatbot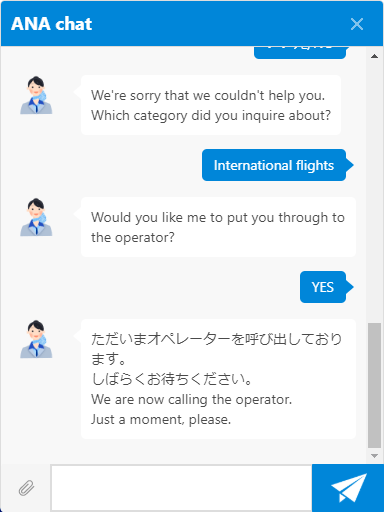 If you use ANA Chatbot during our telephone operator hours but do not find the helpful response provided via this function, a questionnaire for your inquiry category will be displayed.
After you select the relevant inquiry and follow the instructions, you are able to be connected to a chat operator if they are available.
Domestic : 8:00 a.m. - 8:00 p.m. JST, 7 days/week
International : 8:00 a.m. - 7:00 p.m. JST, 7 days/week
ANA Mileage Club : 8:00 a.m. - 5:30 p.m. JST, 7 days/week
It is not possible to check seat availability, make new flight reservations, change or cancel existing reservations, or make payments using this function.
It is not possible to change your registered ANA Mileage Club information using this function. To do this, please go to Various Procedures.
Please kindly note that we may be unable to respond to you via the chat function depending on the details of your inquiry.
OS
browser
Windows (latest version)

Internet Explorer (latest version)

Google Chrome (latest version)

Macintosh (latest version)
Google Chrome (latest version)
| OS | browser |
| --- | --- |
| iOS 10 - 13 | Safari (latest version) |
| Android 6 - 9 | Google Chrome (latest version) |
iOS tested with the following range of devices: iPhone 7 - iPhone XS Max
Android tested with the following range of devices: Galaxy S7 - Galaxy S10