ANA Future Promise
Welcome to the "ANA Future Promise" website. The ANA Group is promoting ESG management that takes into consideration the environment, social and governance. On this website, we introduce our SDGs and sustainability initiatives in a way that is more familiar to our customers.
Information

2022/7/27 New articles have been added to the ANA Future Promise Initiatives "Reduction of CO2 emissions".

2022/7/22 New articles have been added to the ANA Future Promise Initiatives "Society/Community".

2022/6/2 New articles have been added to the ANA Future Promise Initiatives "Resources".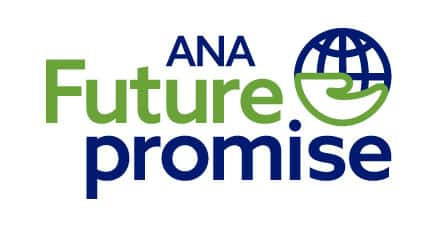 The ANA Group is promoting ESG management that considers the Environment, Society and Governance, with the aim of realizing a sustainable society and enhancing corporate value. Under the slogan of "ANA Future Promise", we aim to achieve the SDGs by developing initiatives with a sense of unity among ANA Group employees while gaining the understanding and cooperation of our customers.
The ANA Group has named the period up to 2030 as the "Decade of Action" and is accelerating its efforts to achieve the SDGs. We hope that our customers will learn more about the ANA Group's efforts to achieve the SDGs.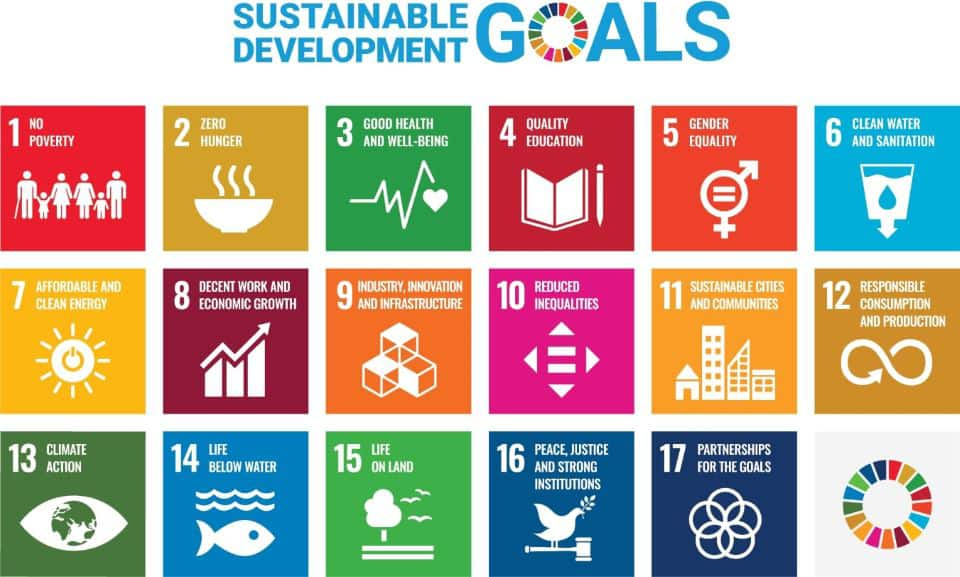 ANA Group ESG Commitments
Achieve net-zero emissions from Aircraft Flight
Operations by Fiscal 2050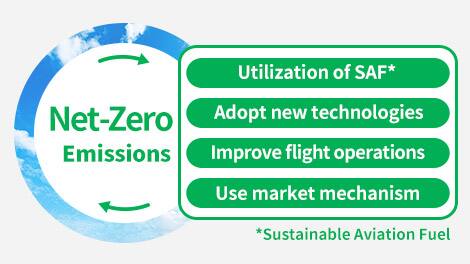 Utilization of Sustainable Aviation Fuel (SAF).
Increase usage of SAF produced from sustainable sources such as vegetable oil, sugar, animal fat, waste biomass.
Implement aircrafts and improved engines with higher fuel-efficiency and cutting-edge technology.
Improve flight operations
Reducing fuel consumption by improvements an aircraft flight operation, regularly cleaning the inside of the engine, and reducing the weight of equipment installed.
Use of emission trading system
For emissions that cannot be reduced using the above methods, we will use the emissions trading system.
Reduce resource disposal rate by Fiscal 2050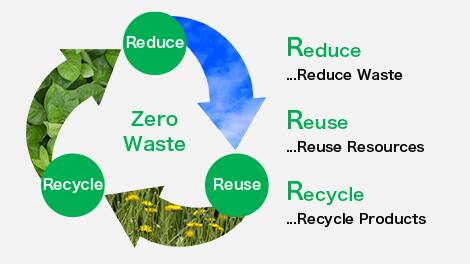 Use of eco-friendly materials
Reduce the use of disposable plastic products used in airport lounges and on board aircraft and replace them with eco-friendly materials, and reduce and recycle the amount of plastic bags used at airports.
ANA Group companies collaborate to promote "closed recycling*1" on board and at airports.
*1.

The reuse and recycling of materials collected from used ANA products for use in ANA's own products.
Digitalization of paper media
Shifting from printed materials such as timetables, in-flight magazines and newspapers to providing them online
Digitizing paper manuals and documents required for operations in all positions, which includes pilots and cabin attendants
Reduce food waste rate by 50% by Fiscal 2050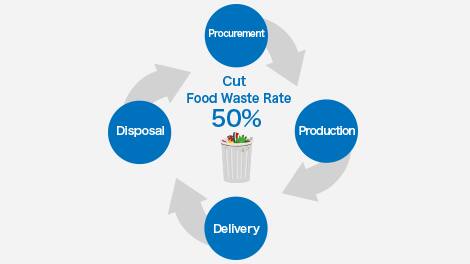 Reduction in product life cycle
Raise efforts to eliminate waste in the procurement, preparation, delivery and disposal process of food products.
Review of in-flight loading system
Monitor in-flight meal disposal rates and review the number of meals onboard.
ANA Future Promise Initiatives
Search for articles by category
About ANA Group's Sustainability Activities