Connecting from a Japan domestic flight to another Japan domestic flight
Procedures for connecting between Japan domestic flights and baggage check-in are available for a maximum of 3 sectors. Please present tickets for all sectors up to your final destination, or your IC card or 2D barcode.
Connecting flight procedures and baggage check-in are also available when traveling with our partner airlines (AIRDO (ADO), Solaseed Air (SNA), StarFlyer (SFJ), IBEX Airlines (IBX), and Oriental Air Bridge (ORC)).
For connections to JAL Group flights (JAL/JAC/JTA/RAC), only baggage check-in is available. Please carry out boarding procedures (check-in) with the relevant airline.
SKiP Service for connecting flights
If your connecting flights (up to 3 sectors) are booked within the same reservation record, you can go directly to a security check point at the airport (SKiP service).
Hold a medium (E-ticket, ANA Mileage Club card or smartphone with IC function, or downloaded two-dimensional barcode) which has your booking information over the reader to go through security check point and proceed to boarding gate.
Cases where Procedures Must be Completed at a Self-service Check-in Machine or Airport Counter
Passengers who have tickets of connecting flights 4 sectors or more
Passengers who book each sector separately (In this case, SKiP service is available just for each sector)
Itineraries departing from the same airport on the same day were booked separately (excluding passengers boarding using a two-dimensional barcode)
Passengers connecting to international flights.
To help ensure that your trip goes smoothly, please allow enough time to transit.
Additional time may be required for connecting passengers requiring assistance. Please consult with the ANA Disability Desk.
Connections Between Japan Domestic Flights
Airport
Airlines
Time required
Transit at Haneda airport
ANA/ADO/SNA
at least 35 minutes
Transit at Haneda airport
SFJ (Kansai/Yamaguchi Ube) flights
at least 35 minutes (for flights up to October 24, 2020)
at least 50 minutes (for flights from October 25, 2020)
Transit at Haneda airport
SFJ (Fukuoka/Kitakyushu) and JAL Group flights
at least 50 min
Transit at Osaka (Itami/Kansai) airport
to ANA/IBX/SFJ flights
over 25 min
Transit at Osaka (Itami/Kansai) airport
to JAL Group flights
over 30 min
Transit at Okinawa (Naha) airport
to ANA/SNA/SFJ/JAL Group flights
over 30 min
Transit at other airports
to ANA/ADO/SNA/IBX/ORC/SFJ
over 20 min
Transit at other airports
to JAL group flights
over 30 min (at Narita, over 50 min.)
JAL group: JAL/JTA/JAC/RAC
There are no set connecting times for other airlines as ANA only has an Interline Traffic Agreement with those mentioned above. Please plan accordingly so that you have enough time to connect to your next flight, and can pass through security by the time designated by the airline of your connecting flight.
If you have any queries, please contact the airline of your connecting flight.
Notes

At Haneda Airport, please note that the terminal for ANA codeshare flights operated by StarFlyer on dates up to and including October 24, 2020 will differ depending on the destination. From October 25, 2020 onward, all such flights will depart from and arrive at Terminal 1.

The symbol "-" indicates the destination
Transfer between airports
City
Sectors
Time required*1
Tokyo
Between Haneda and Narita
180 min.
Osaka
Between Itami and Kansai
Between Itami and kobe
Between Kansai and Kobe
180 min.
170 min.
190 min.
Kyushu
Between Fukuoka and Kitakyushu
Between Fukuoka and Saga
Between Kitakyushu and Saga
220 min.
175 min.
300 min.
Sanyo
Between Hiroshima and Iwakuni
215 min.
Hokkaido
Between New Chitose and Okadama
150 min.
*1.

Includes time required for transportation between airports.
Notes Regarding the Connecting Airport
At some airports, arrival and departure lobby may be at the same area,and you can directly go to your next gate. Make sure to check the latest boarding gate by Self Service Check-in machine.
A SKiP terminal is available at the transit facilities provided at Haneda Int'l Airport. When proceeding to the second floor departure gate from the airport's transit facilities, for security purposes, you will need to touch the ANA IC card or two-dimensional barcode you used at your point of initial departure to the SKiP terminal provided.
Connections from Japan Domestic to International Flights
Connections from ANA Domestic to ANA International Flights
For connections to international flights, please check in early.
Check-in and baggage check-in up to your destination (through check-in) is available at the airport when departing on a Japan domestic flight and connecting on to an ANA-Group operated international flight (excludes Kitakyushu and Iki airports). Please come to the counter early as more time will be required than usual to check in.
If multi-airport transit (e.g. Haneda-Narita or Itami-Kansai) is included in the itinerary, baggage check-in is required at the departure airport of international flight.
International connection Check-in Counter
To complete procedures, please use a self-service check-in machine or visit the counter at the departure airport in Japan.
Signage at counter (near security checkpoints A/D)
Sapporo (New Chitose) Airport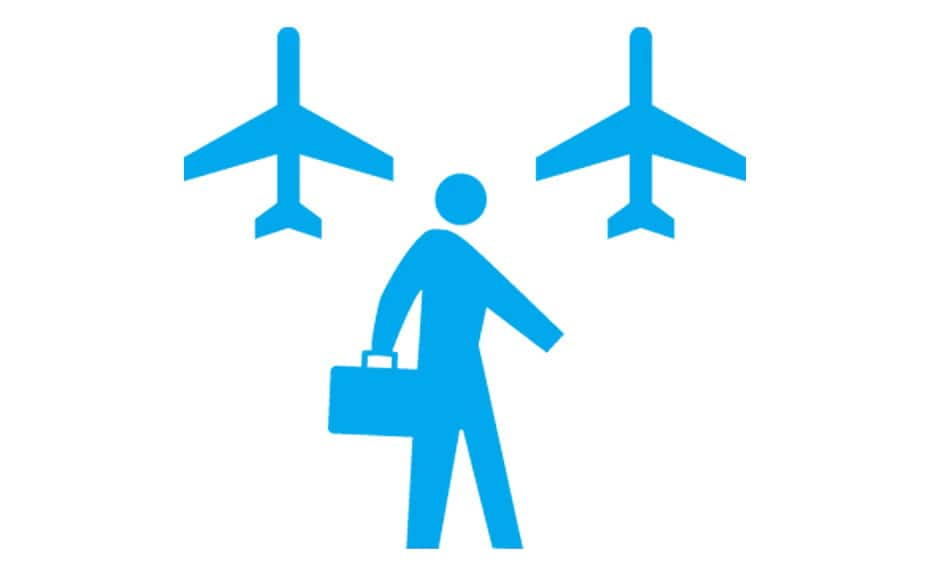 Signage at counter (Counter No.6)
To complete through check-in for an international flight at an airport in Japan, please use a self-service check-in machine*1 or visit the international connection counter(Please note that the SKiP Service for Japan domestic flights is not available in this case).
Airports with International Connection Check-in Counters
Airport
Counter No.
Sapporo
(New Chitose)
6
Nagoya
(Chubu)
K1
Osaka
(Itami)
South Terminal
3
Fukuoka
Domestic Terminal 1F
5
Okinawa
(Naha)
4,9
Passengers who have completed Online Check-in through international flights do not need to check in at the airport. Please proceed to baggage drop counter directly.
Airports with Designated Check-in Counters
Airport
Counter No.
Sapporo
(New Chitose)
6
Nagoya
(Chubu)
K1
Osaka
(Itami)
South Terminal
3
Fukuoka
Domestic Terminal 1F
7
Okinawa
(Naha)
4,9
Baggage check-in is available at the baggage drop counter when the counter mentioned above closes.
When connecting from ANA domestic flights to ANA international flights*1, please ensure that you allow sufficient time as indicated in the following guidelines.
*1.

International codeshare flights operated by partner airlines are not included.
Connections from ANA Japan Domestic Flights to ANA Group International Flights
Airport
ANA domestic flights
to ANA international flights
ANA international flights
to ANA domestic flights
Narita
45 min.
75 min.
Haneda
Connecting to Terminal 2
55 min.
Connecting to Terminal 3
70 min.
80 min.
Kansai
55 min.
60 min.
Nagoya (Chubu)
60 min.
60 min.
Between Haneda and Narita*1
180 min.
180 min.
Between Itami and Kansai*1
180 min.
180 min.
Between Kobe and Kansai*1
230 min.
210 min.
*1.

Including approximate time required for transferring between airports.
Connecting from ANA Domestic Flights to International Flights Operated by Other Airlines
The minimum connection time differs by the connecting airport and airline. For details, please contact ANA.