Flights,Eligible Booking Classes
ANA Group flights (ANA / Air Japan) from April 1, 2020
*Not available for codeshare flights with ANA flight numbers which are operated by other airlines, or codeshare flights with other airlines' flight numbers which are operated by ANA.
September 27, 2019 from 11:30 (Japan Time)
*Please see

here

for information about the advance upgrades promotion for ANA Diamond Service and Platinum Service Members and Super Flyers Card Members.
| Itinerary Origin | Economy Class to Premium Economy |
| --- | --- |
| Within Japan/Outside Japan | Y/B/M/U/H/Q/V |
ANA Diamond Service Members who have purchased a booking class ineligible for upgrades can use double Upgrade Points to upgrade if seats are available on the departure date, and the upgrade conditions are met (seats, meals, etc., in the higher class).
Required mileage,Required Points
1-Sector (One-Way) Mileage
Basic sector mileage
Economy Class to Premium Economy
0~2,000
9,000
2,001~3,500
15,000
3,501~4,500
15,000
4,501~5,500
20,000
5,501~
20,000
*Required mileage is defined for each sector (one-way) and is different from the total mileage for all award sectors.
*Please have a purchased ticket (for the class selected before upgrading) for all sectors on which you wish to use awards.
*Family members who are registered for the ANA Card Family Miles service can combine their miles to redeem awards.
ANA Diamond Service Members, Platinum Service Members, Bronze Service Members, and Super Flyers Card Members can use their FY2020 Upgrade Points to upgrade.
Reservations and Boarding Period
| | |
| --- | --- |
| Reservation Start Date | From September 27, 2019 11:30 (Japan Time) up to 24 hours prior to the departure of the relevant flight |
| Available for Flights from | April 1,2020 |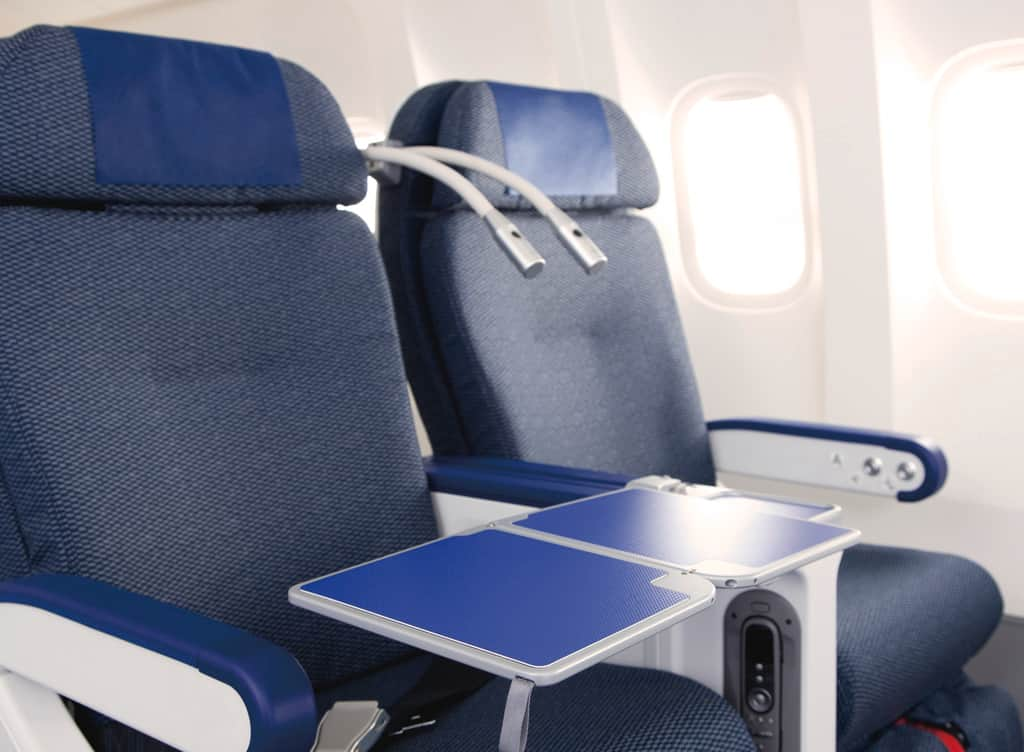 Premium Economy seats
Our Premium Economy seats are both comfortable and spacious.
Boasting a seat pitch and width of 38 inches (approx. 97 cm) and 19.3 inches (approx. 49 cm) respectively, these seats offer plenty of room. They also have a reclining function and leg rest for a relaxing journey.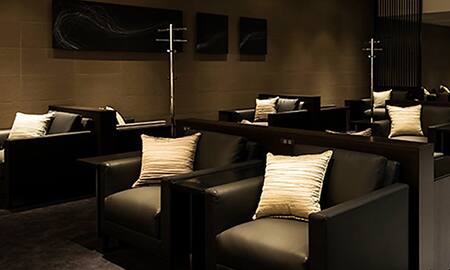 Lounge Service at airport
Customers can enjoy the privilege of lounge access when flying Premium Economy with ANA out of Narita, Haneda, or any U.S. gateway city.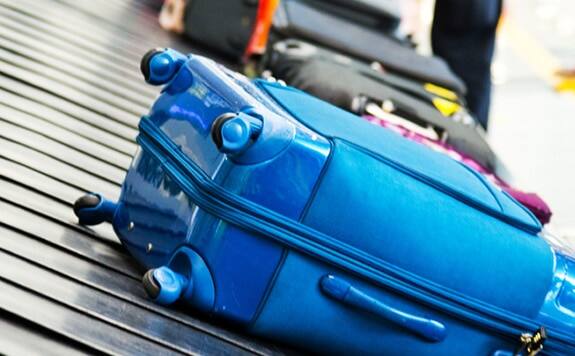 Priority Baggage Pick-up Service
Priority baggage claim is offered after First Class and Business Class passengers.
・It is not possible to make both an Economy-Business and Economy-Premium Economy upgrade application for the same flight simultaneously.

・Customers who have applied for an upgrade from Economy Class to Premium Economy cannot then upgrade to Business Class. To upgrade to Business Class, customers must request a refund for their current upgrade application and then make a new application to upgrade from Economy Class to Business Class.

・ANA international flight awards cannot be used in conjunction with upgrade awards.

・Refund procedures cannot be completed at the airport.

・Either an infant fare (no seat) ticket or a child fare (with seat) ticket for the Premium Economy as the accompanying adult must be purchased separately.
Contact
ANA Mileage Club Service Center
Operator hours: 24 hours (365 days a year)

0570-029-709
Press 2 for the relevant service.
*Fixed rate within Japan.