Use Miles
For a Happier,
More Satisfied You
You can use the miles earned through flights and purchases on not only flight tickets but in a variety of everyday settings as well. We hope to always let you sparkle as only you can.
Use Miles on Flights
Embark upon New Trips Using the Miles You Earn
Use Miles on Travel-Related Services
Take Advantage of Your Miles to Further Enhance Your Travels
Use Miles in Everyday Life
Earn Miles for a Richer, More Comfortable Life
Redeem Points / Coupons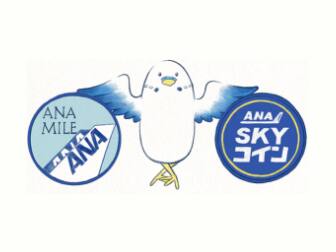 Redeem miles for ANA SKY COINS for use when paying for ANA flight tickets or travel products.