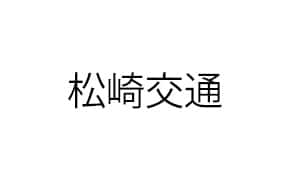 Manzaki Kotsu offers vehicle for hire services to take customers to and from Haneda and Narita airports. The company prioritizes safety while providing a level of service that delights its customers.
Attractive fares
Comfortable, luxurious vehicles
Date, time, and location can be specified (vehicles can be dispatched to Haneda and Narita within 20 minutes)
All vehicles are equipped with navigation systems
High level of punctuality
* Service is available in Japanese only.
JPY 200 (incl. tax, amounts rounded down) = 1 mile
Mileage Accrual Eligibility
*Fares which are paid with cash or credit card are eligible for mileage accrual.
*Fares which are paid with coupons are not eligible for mileage accrual.
Please call to reserve a vehicle for hire service. (Please state your 10-digit ANA Mileage Club membership number and your name upon making the reservation.)
Approximately 1-2 months will be required for the miles to be credited to the mileage balance.
Retroactive Mileage Registration
Retroactive mileage registration is not permitted.
Service is available in Japanese only.
When multiple ANA Mileage Club members are traveling in the same taxi, only 1 member (the person who made the reservation) will accrue miles.
If mileage accrual cannot be confirmed even after 3 months have passed, please inquire with the point of contact below. (Please make such inquiries within 6 months of the relevant taxi ride date. Inquiries which are made after 6 months have elapsed will not be accepted.)
Manzaki Kotsu Co. Ltd.

Head Office

0476-22-7964

Available 24 hours a day