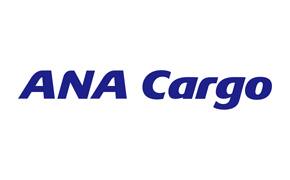 Same-day transport within Japan with ANA!
Get items shipped as little as 4 hours after making your inquiry.
Consultations are also available for corporate logistics staff regarding last-minute shipments!
Unforeseen stockout: You wish to send supplementary goods as quickly as possible to the destination due to an order mistake or similar.
Wanting to curb transport costs: You have proprietary distribution routes, but require long-distance transport for small lots.
Extra orders due to sudden increase in demand: You have to ship a large volume in aggregate, but on-time delivery is not feasible by land.
In addition to miles that can be redeemed with credit card points, customers can earn 1 mile for every JPY 100 (including tax) spent when paying with an ANA Card.
*Certain procedures are required when redeeming credit card points for miles and an annual redemption handling fee will apply, with some exceptions. (Some cards, such as ANA Wide Gold Cards, do not require redemption handling fees.) The number of accruable miles may differ depending on the credit card company, transaction details, etc.
Mileage Accrual Eligibility
Pay with an ANA Card for baggage shipment from an ANA domestic cargo counter at an eligible airport.
*Eligible airports (airports where credit cards are accepted): Rishiri, Wakkanai, Monbetsu, Asahikawa, Memanbetsu, Nakashibetsu, Kushiro, New Chitose, Hakodate, Odate-Noshiro, Akita, Shonai, Sendai, Fukushima, Niigata, Toyama, Noto, Komatsu, Narita, Haneda, Hachijojima, Shizuoka, Nagoya (Chubu), Itami, Kansai, Tottori, Yonago, Iwami, Okayama, Hiroshima, Iwakuni, Ube, Takamatsu, Matsuyama, Kochi, Kitakyushu, Fukuoka, Saga, Nagasaki, Tsushima, Fukue, Oita, Kumamoto, Miyazaki, Kagoshima, Okinawa (Naha), Miyako, Ishigaki
Use an ANA Card to make the payment.
Mileage Accrual When Paying with Apple Pay/iD/QUICPay™
Apple Pay, iD, and QUICPay™ payments are unavailable and are therefore all ineligible for ANA Card Miles Plus.
After the purchase, approximately 1-2 months will be required for the miles to be credited to the mileage account.
ANA Cargo Customer Support Desk (Japan domestic shipments)