Customers with Hearing and Speech Disabilities
Upon making your reservation, please inform us if you need any assistance when you will be traveling with your assistance dog.
Telecommunication Relay Services for ANA (Japanese and English only)
For customers with hearing and speech disabilities, we offer relay services via TV phone, email, fax, and chat. When you use this service via email or fax, please use free format style.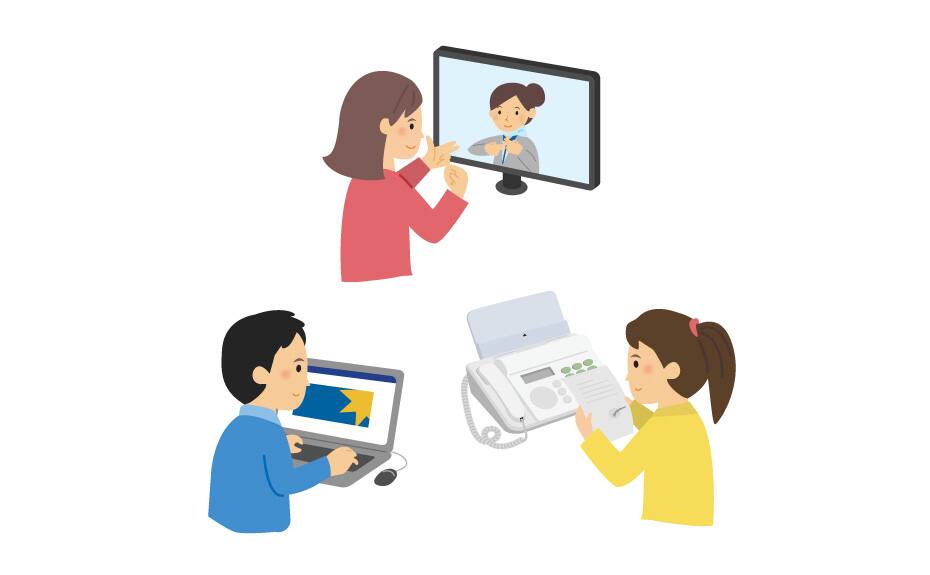 Hearing dogs can accompany customers with hearing disabilities on board free of charge.
Also upon check-in, please inform the airport staff at the check-in counter if you need any assistance that you are traveling with your assistance dog.
Please inform the staff at the check-in counter that you are traveling with your assistance dog if you need any assistance.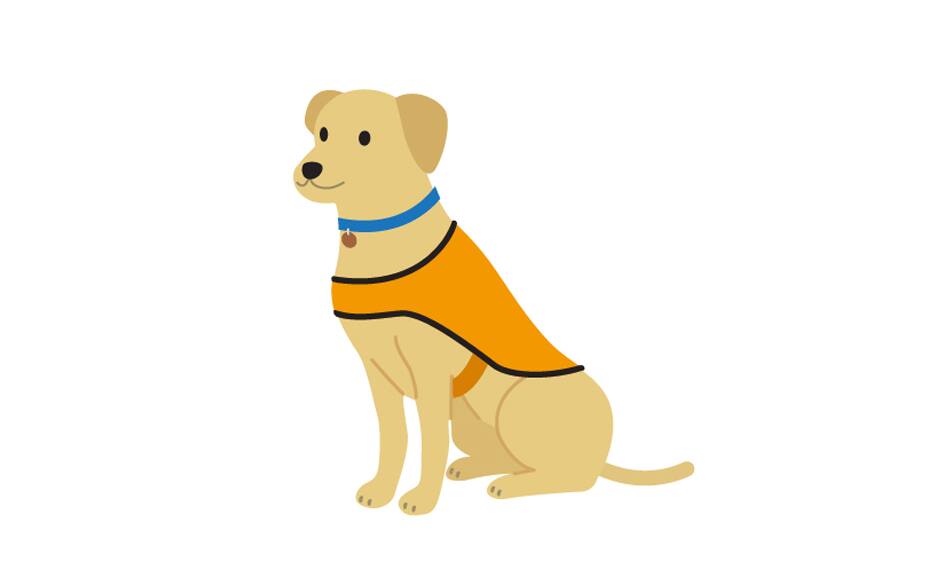 Using a Cochlear Implant or Hearing Aid
Some of these medical devices are provided with remote control or transmitter functionality. For devices with emit radio waves, they must turned off during the flight. (Operation of the main part of devices is permitted.)

Please arrive early at the airport in order to have leave enough time for necessary procedures.

Approximate Time of Arrival to the Airport
Writing Pad / Communication Board
These items can be found at counters inside Japanese airports.The paper communication board is available in four languages (Japanese, English, Chinese, and Korean), and the electronic version provides information in 17 languages.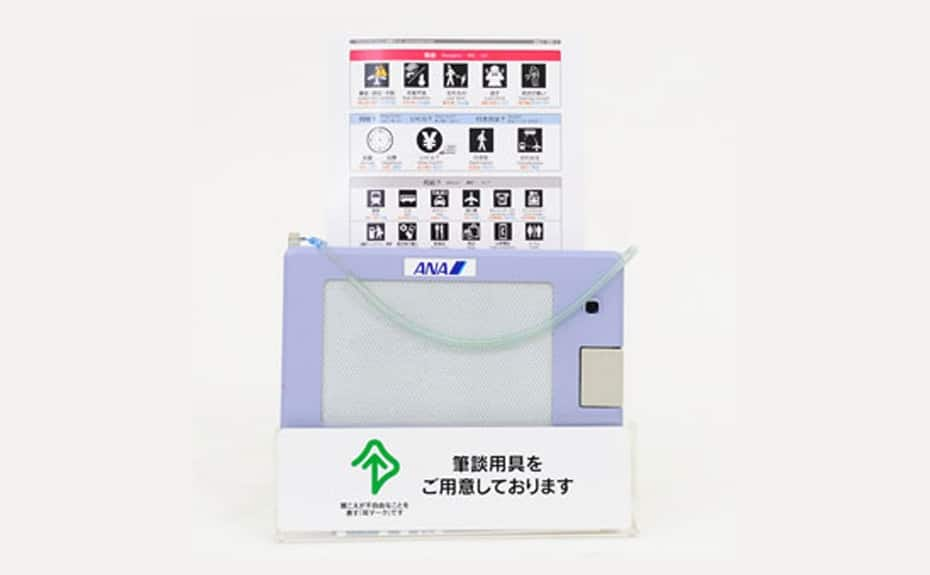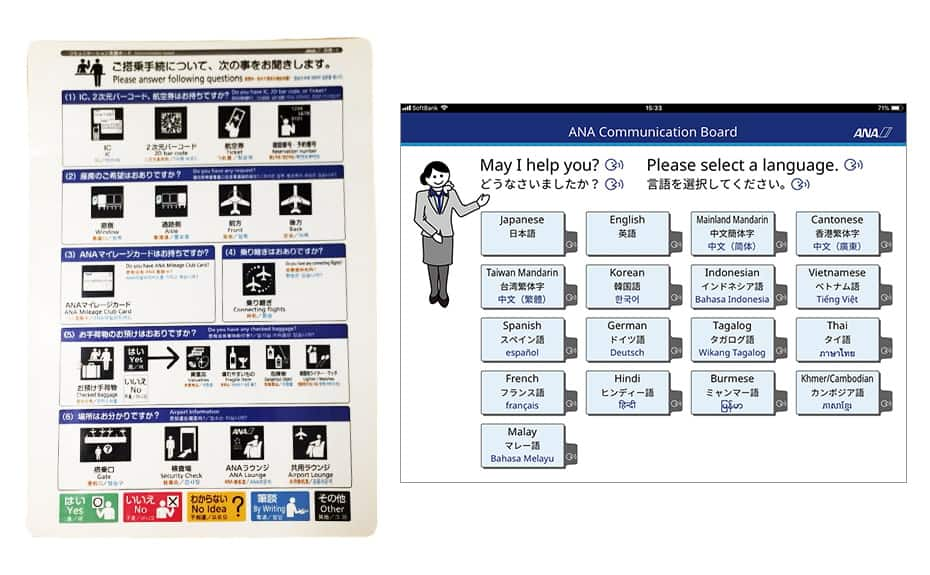 Communication Board (paper and electronic versions)
Communication Tools Using Tablets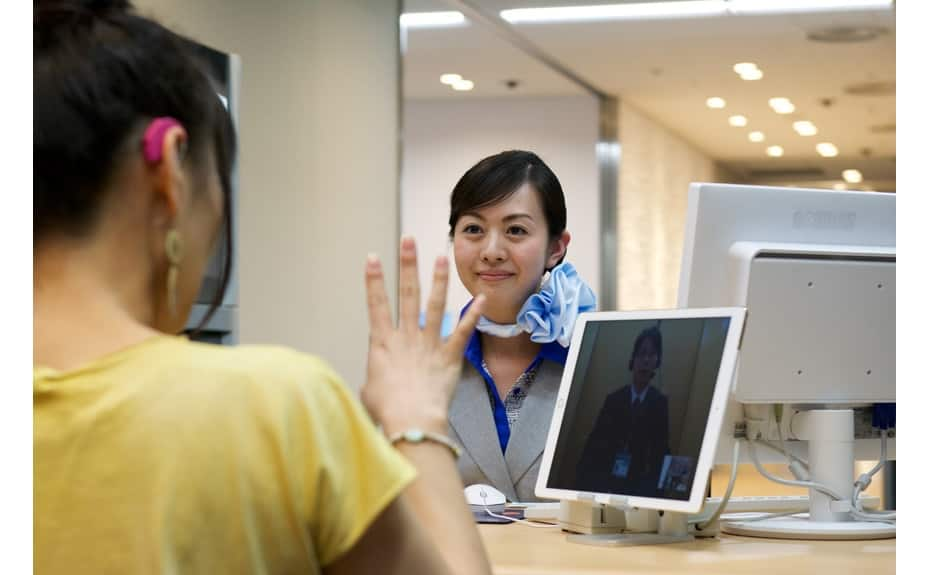 Remote Sign Language Communication
Remote Sign Language Communication: Using a designated tablet device, the operator simultaneously interprets the communication between the customer and the airport staff in sign language and speech.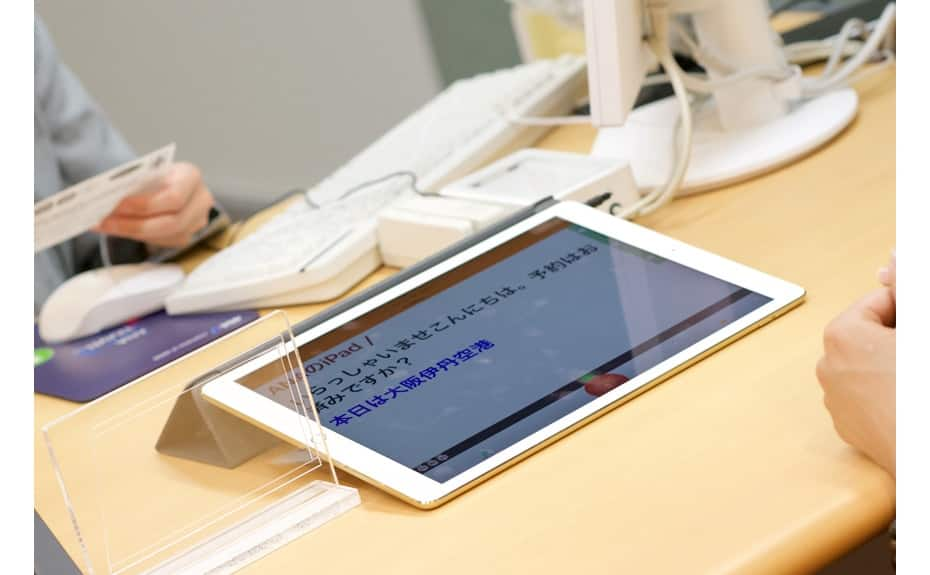 Voice-to-text Service
Voice-to-text Service: Recognize the speech of staff and display it in text.
Available at the following airports
Sapporo (New Chitose), Tokyo (Haneda), Nagoya (Chubu), Osaka (Kansai), Osaka (Itami), Fukuoka, Okinawa (Naha): At the Special Assistance Counter
Communication Support Tools
Communication support tools are available to make our staff clearer and easier to understand. Please ask a member of staff if you wish to use these tools.
Available at the following airports
Tokyo (Haneda): At the Special Assistance Counter (no.8) next to security checkpoint B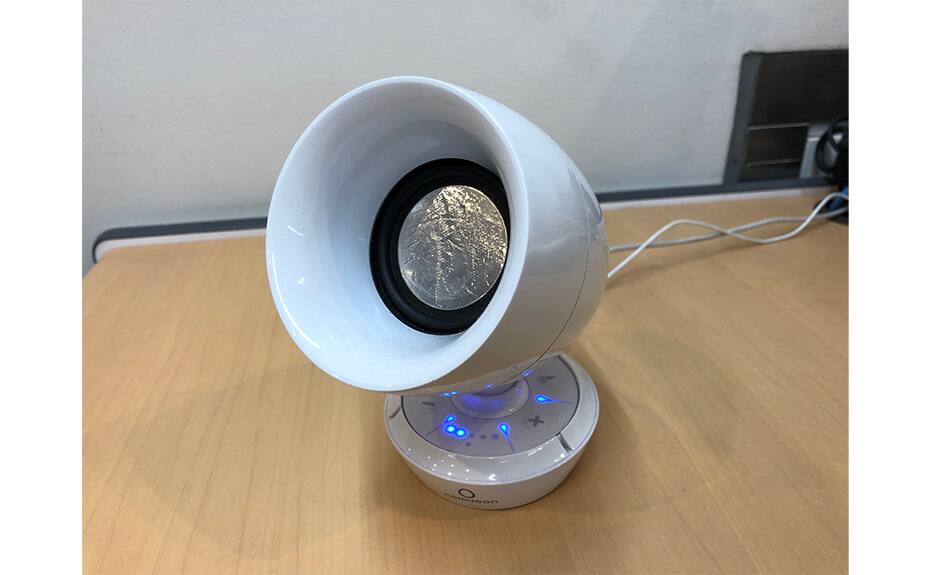 For safety reasons, all customers must undergo the security checks. Please note that the security check may involve contact inspection.


Pre-boarding service is available for passengers who need assistance.
If you wish to use the pre-boarding service, please inform the staff at the boarding gate. Once the aircraft preparations have been completed, you will be allowed to board first. Please note that depending on the flight status, this service may not be apply.

For smooth communication on board the aircraft, cabin attendants use tablet devices.

Assistance by Cabin Attendants with Sign Language Badge
Cabin attendants who are qualified with 4th or upper level of the Sign Language Proficiency Test, will wear a sign language badge with them and can provide assist with using sign language. Please feel free to ask for assistance.

* Available on some flights.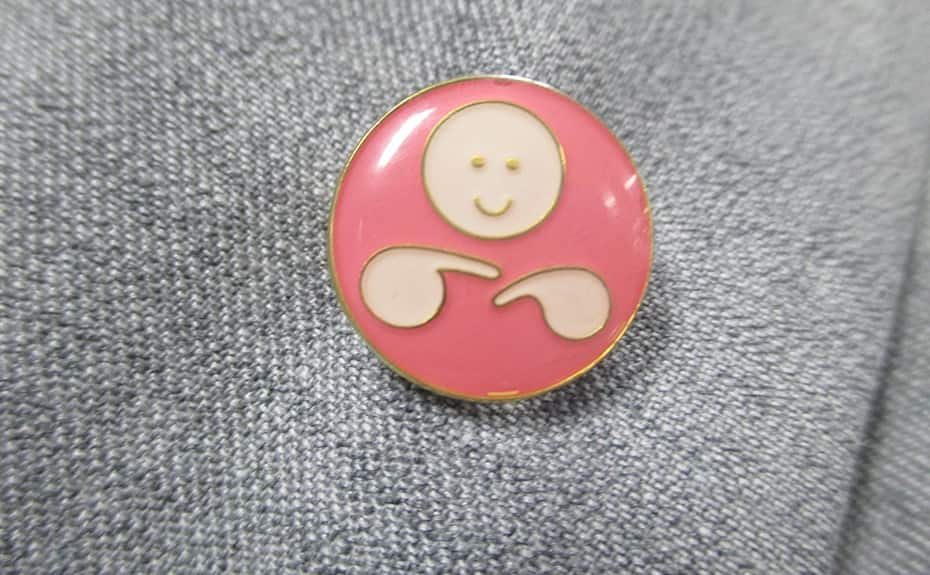 In-flight Movies / Videos with Closed Captions
Some programs of our in-flight movies and videos on international flights are available with closed captions. Audio information including players' speech, narration, and sound cues can be enjoyed by displaying closed captions. This service is available in Japanese and English.

* Unavailable on some aircraft types operated on international flights.

If you have requested assistance for disembarkation, please remain seated until our staff comes to your seat to escort you off the aircraft. Our staff will escort you to the arrival lobby or to the person meeting you for pickup. Please feel free to ask.