Customers with Intellectual Disability or Developmental Disability


The icons named Japan Domestic or International indicate differences in service for Japan domestic and international flights. Content not marked with an icon applies to both, Japan domestic and international flights.
Please feel free to inform us if you need any assistance at the airport or on board the aircraft.
One escort (able-bodied person) can escort up to two passengers. You may be required to travel with a safety assistant (escort) if ANA staffs or the airport agents determines that a safety assistant (escort) is essential for safety purposes when the customer is unable to comprehend or respond appropriately to safety related instructions given by ANA staffs/airport agent including the safety briefing.
Notes

Cabin attendants can not provide the following assistance during the flight: Assistance in actual eating, Assistance within the restroom (lavatory) or assistance at the passenger's seat with elimination function and Provision of medical services.
If the escort is accompanied by an infant under 3 years of age (under 2 years of age on international flight), the number of accompanied customer with intellectual disability is limited to 1 only.
Please note that for safety reasons emergency exit row seats are not available for customers who need assistance.
Your assigned seat may be changed without prior notice due to changes in aircraft type and other unavoidable reasons.
Some Japan domestic fares are not eligible for online advance seat reservation.
ANA Sorapass Class (Flight Support Class)
ANA Sorapass Class is available for students and staff at special schools who either will be or are considering flying with ANA for a school excursion, group holiday, or similar. The lecture is designed to remove any pre-travel anxiety they may have so they can enjoy a comfortable journey. An ANA Group staff member will visit the special school to deliver the class before they set off on their trip. Please see ANA Sorapass Class (flight support class) for futher details, and go to the application screen to make a request for the lecture to be delivered at your school.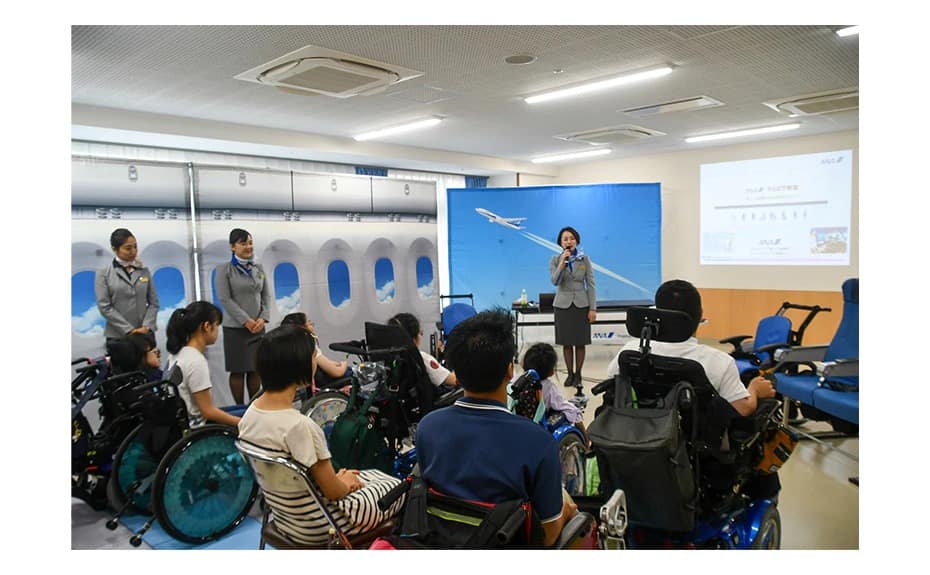 ANA's Original Sorapass Book
The Sorapass Book guides customers including children who are flying for the first time through the air travel experience, allowing them to learn about the whole process of using an aircraft. It is designed to be used for preparation as well as on the day of the flight using pictures to help readers visualize the steps that are involved from boarding to disembarking, including airport procedures, security checks, and time on board.
The Sorapass Book for adults features easy to understand content for adults traveling on an airplane for the first time, and can also be read together with children.
The Sorapass Book is available for download below. It can be printed out and made into a booklet. (Please print it on A4 paper and use double-sided printing and short-edge binding.) Booklets can also be sent by post. Please call the ANA Disability Desk to request a copy.
Sorapass: Your Passport to a Trip in the Skies
Uses pictures and illustrations to make the information easy to understand
Includes more detailed information.
ANA's Original Sorapass Video
This video provides an even more realistic image of air travel than in the Sorapass Book. Tsubasa Sorano, a character from the Sorapass Book, talks about her experience of traveling by airplane for the first time.
In the Sorapass Video, she explains the 5 basic steps you must go through in order to fly on an airplane. (Length: 12 minutes)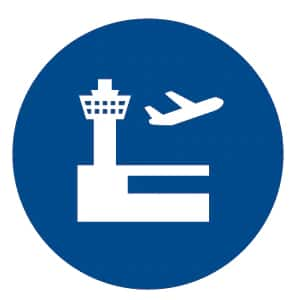 1. Airport (Length: 2 mins 20 secs)
Tsubasa talks about check-in and baggage procedures at the airport.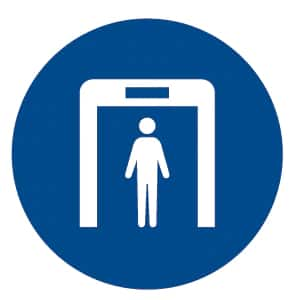 2. Security Checkpoint (Length: 2 mins 18 secs)
Tsubasa talks about how to go through security.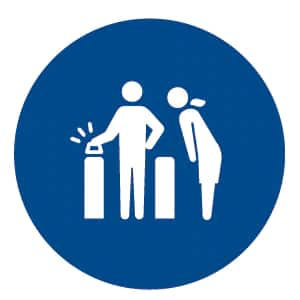 3. Boarding Gate (Length: 1 min 20 secs)
Tsubasa talks about how to get on the airplane.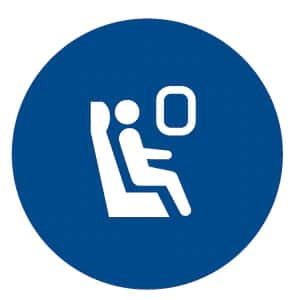 4. After Boarding (Length: 5 mins)
Tsubasa talks about what to do on board. She explains how to fasten your seatbelt, ask for drinks, and use the toilet.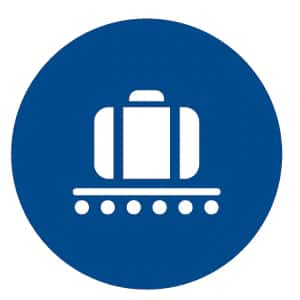 5. Arrival (Length: 45 secs)
Tsubasa talks about what to do after landing and at baggage claim.
Please arrive early at the airport in order to have leave enough time for necessary procedures.
Approximate Time of Arrival to the Airport

60 minutes prior to the departure time

120 minutes prior to the departure time
All customers must pass the portal gate individually and undergo the security inspection. (Simplified inspections or preferential treatment at security checks for reasons of a disability are not possible.)
Contact inspection may be necessary depending on circumstances.
In this case, a security inspector will guide you. For customers who have difficulties in passing the portal metal detector by themselves, contact inspection may be available. Please inform the security inspector in advance.
Pre-boarding service is available for passengers who need assistance.
If you wish to use the pre-boarding service, please inform the staff at the boarding gate. Once the aircraft preparations have been completed, you will be allowed to board first. Please note that depending on the flight status, this service may not be apply.
If you need any assistance, please inform cabin attendant.
If you have requested assistance for disembarkation, please remain seated until our staff comes to your seat to escort you off the aircraft. Our staff will escort you to the arrival lobby or to the person meeting you for pickup. Please feel free to ask. Please request this service upon making your reservation or contact the ANA Disability Desk to request it instead.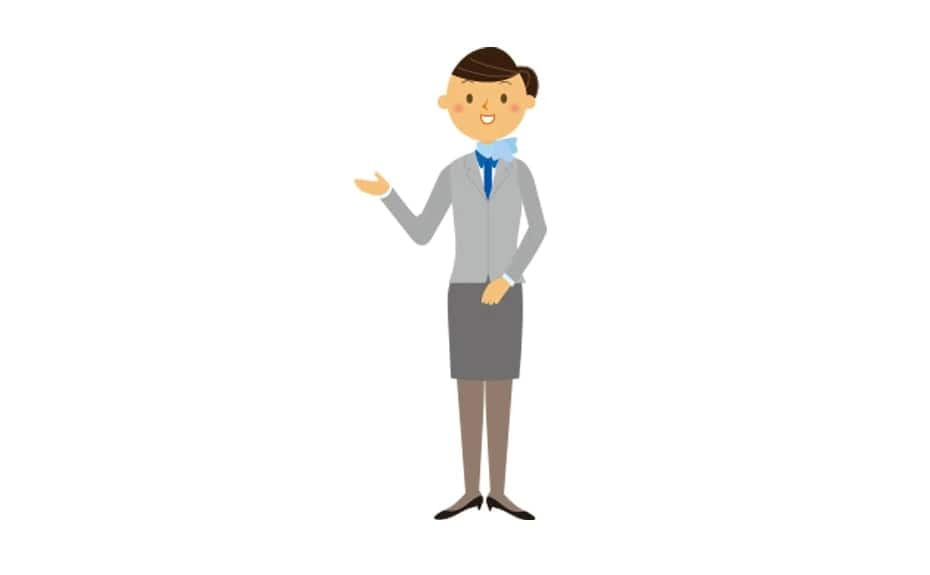 If you have any questions or concerns please contact the ANA Disability Desk.