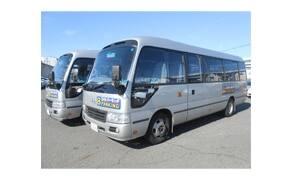 8Parking's facility is conveniently located 50 m from the Ukishima Exit on the Tokyo Expressway Bayshore Route, so it is very easy for drivers to find.
The parking facility is paved with asphalt and protected by an ALSOK infrared anti-theft security system. This facility is the only fully-equipped parking facility located in Ukishima.
Rates are also very reasonable.
* Service is available in Japanese only.
1 mile for every JPY 100 (including tax) spent
Mileage Accrual Eligibility
Paying for parking fees
Please check the 8Parking website for information regarding parking fees. (Text is available in Japanese only.)
Please present your 10-digit ANA Mileage Club membership number and state that you wish to accrue mileage when paying the parking fees.
Click here to make a reservation with 8Parking.
Approximately 1-2 months will be required for the miles to be credited to the mileage balance.
Retroactive Mileage Registration
Retroactive mileage registration is not permitted.
Service is available in Japanese only.
Mileage will not be accrued if the total parking time is less than one day.
Please inquire with the 8Parking Telephone Reservation Center if your vehicle is upward of 5 m in length and/or 2 m in width.
Reservations and Inquiries
8Parking Telephone Reservation Center


044-270-4189 (Representative)
(Accessible from mobile and PHS phones)

www.8parking.com (Text is available in Japanese only.)
(Reservations can be made online.)