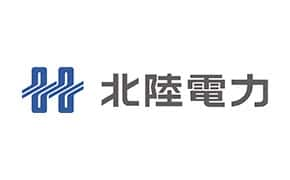 The launch of the Hokuriku Shinkansen instantly brought the Hokuriku region closer to those in the Greater Tokyo Area.
The Hokuriku region has received a stable supply of inexpensive, high-quality energy from the Hokuriku Electric Power Company ever since it was established back in 1951. This company also boasts the highest number of hydroelectric equipment among all the electric power providers.
The Hokuriku Electric Power Company now offers the ANA Mileage Contract, which allows customers living in the Greater Tokyo Area to enjoy cheaper electricity bills while also earning miles! Sign up to this contract to get these incredible benefits.
1 mile for every JPY 200 (excluding tax) spent on your electricity bill
Mileage Accrual Eligibility
Electricity bill amounts paid under the Hokuriku Electric Power Company's ANA Mileage Contract by those resident in the Greater Tokyo Area
* Renewable energy surcharge are not eligible
Timing of Mileage Accrual
After payment, approximately 1-2 months will be required for the miles to be credited to the mileage balance.
Greater Tokyo Area (Tokyo Metropolis; Ibaraki, Tochigi, Gunma, Saitama, Chiba, Kanagawa, and Yamanashi prefectures; as well as certain parts of Shizuoka Prefecture (east of the Fuji River)) is the eligible supply area.
*Excludes outlying islands. (Not available for customers to whom the conditions for supply to outlying islands apply.)
Please register your 10-digit ANA Mileage Club membership number upon application.
Payments must be made with a credit card.
The ANA Mileage Contract is available for individual customers with a rate of 30A or more and who have internet access.
Hokuriku Electric Power Company [Customer Service Center]
Dedicated Telephone Number for Customers Residing in the Greater Tokyo Area
0120-418-969
Monday to Friday: 09:00-19:00 (JST); Weekends and national holidays: 09:00-17:00 (JST); Not available during the year-end/New Year holiday period.