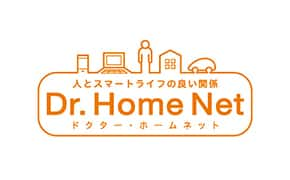 "Home Network" is the fourth living infrastructure following utilities.
The home network needs a service that connects IoT devices such as Smart Houses and Robots, and we provides services that can support immediately, regardless of manufacturers, dealers, or contractors.
This partnership will end on March 31, 2022, and will no longer applicable for mileage accrual.
JPY 200 (incl. tax) = 1 mile
Mileage Accrual Eligibility
・Dr. Home Net (On-site repair service,installation,etc.) (Text is available in Japanese only.)

* Available for both individuals and corporations.
Present your ANA Card or ANA Mileage Club Card and 10-digit ANA Mileage Club membership number and inform staff that you would like to accrue miles.
Timing of Mileage Accrual
After computer installation/repair, approximately 2 weeks will be required for the miles to be credited to the mileage balance.
Retroactive mileage accrual is not permitted. Please ensure that you make your accrual request to technical staff.
Remote concierge services (remote support by phone) and continuous billing such as membership fees (e.g., monthly/yearly) are not eligible for mileage accrual.
Japan PC Service