Flight information is presented in different layouts depending on the airline. Refer to the links below for examples of where flight information can be found within a document and enter the information accordingly.
*The information that must be entered are indicated in boxes.
*If the e-Ticket Itinerary Receipt and the boarding pass show different ticket numbers and flight numbers, the flight information on the boarding pass has higher priority.
*If you have difficulty in identifying the booking class on your e-Ticket Itinerary Receipt, please enter ''Y'' for Economy Class and Premium Economy, "C" for Business Class, and "F" for First Class.
*The operating airline will compare the entered booking class with the one that was actually used. Depending on the actual class used, there may be cases when mileage will not be accrued.
ANA International Flights
Boarding Pass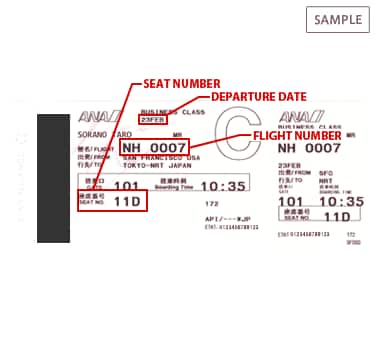 e-Ticket Itinerary Receipt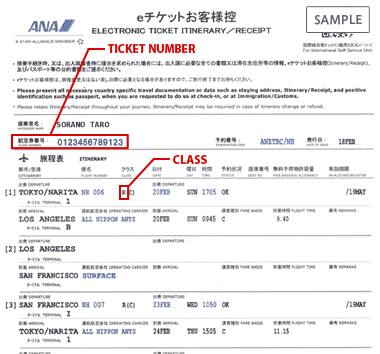 Other Airlines (some examples)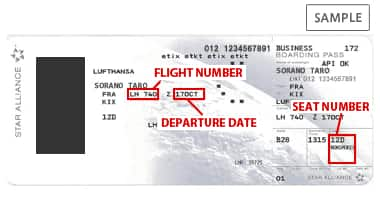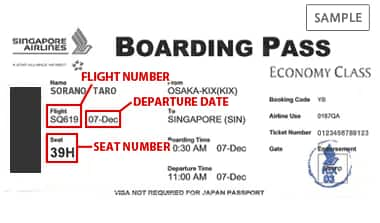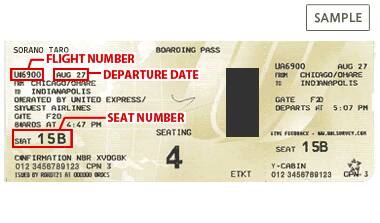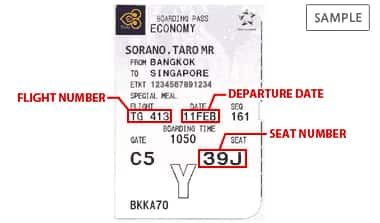 e-Ticket Itinerary Receipts
*If the ticket number is indicated in the following format, please enter the first 13 digits.
Example: 0123456789123-24 → 0123456789123