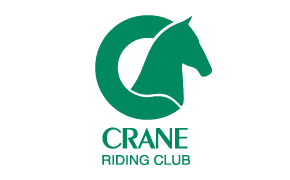 Crane Riding Club aims to offer new and surprising experiences that allow customers to feel the joy of horseback riding. Whether you are a veteran rider, someone who wants to start riding, or someone who has never even touched a horse before, you can discover new truths about your life and values by interacting with the horses.
The popular Riding School program is available at all Crane Riding Club locations in Japan and teaches participants the basics of horseback riding. Delight in discovering new things about yourself and spicing up your everyday life through surprising experiences at Crane Riding Club.
*Registered in Japan as an animal handling business (type: display).
* Service is available in Japanese only.
Riding School (JPY 3,500, excluding tax) = 250 miles
Level 5 Riding License Course (JPY 30,000, excluding tax*) = 500 miles
*The price of this course at Crane Riding Club Tokyo is JPY 40,000.
Mileage Accrual Eligibility
Eligible Courses

Riding School and Level 5 Riding License Course
*Courses which are not listed above are not eligible for mileage accrual.
*Only the actual course participant is eligible for mileage accrual.
*Mileage will not be accrued if coupons are used for payment.
When applying for an eligible course, please present your ANA Card or ANA Mileage Club Card and 10-digit ANA Mileage Club membership number and inform the staff that you would like to accrue miles for ANA Mileage Club.
Approximately 3 months will be required for the miles to be credited to the mileage balance.
Retroactive Mileage Registration
Retroactive mileage registration is not permitted.
Service is available in Japanese only.
Crane Riding Club Location Inquiries


0120-747-901
(10:00-18:00 JST; Not avaliable on Tuesday and Wednesday mornings.)