About the Service
Upgrade Points are special points awarded to premium members based on the number of premium points earned on ANA Group operated flights between January and December of the previous year. They can be used for seat upgrades or lounge access, making your journey even more enjoyable.
Validity

Flights boarded between April 1, 2019 and March 31, 2020 (Japan Standard Time)

* If you reserve an upgrade in advance, points used are based on the date of flight

Example: If your departure date is between April 1, 2019 and March 31, 2020, you can use your FY 2019 Upgrade Points.
If your departure date is between April 1, 2020 and March 31, 2021, you can use your FY 2020 Upgrade Points.

* Points cannot be carried over to the following fiscal year (starting April 1).
| | |
| --- | --- |
| Super Flyers Members | In addition to the Upgrade Points earned by using ANA Group-operated flights, Diamond Service, Platinum Service, and Bronze Service members who are also Super Flyers Primary Members (excludes Family Members) will receive an additional 4 Upgrade Points. |
Please be aware of Important Notices
Upgrade Points will not be awarded if ANA Group operated flights are not taken.
How to Use This Service
Services Available with Upgrade Points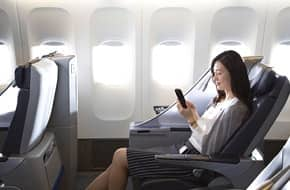 ANA Upgrade Seat Awards
Use Upgrade Points to upgrade to Premium Class on Japan domestic flights, and to Business Class or First Class on international flights.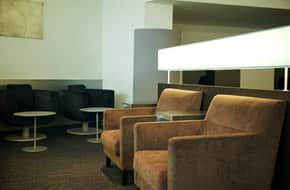 Lounge Access
Upgrade Points can be used for lounge access by Bronze service members, guests accompanied by Premium members, and registered award users.
Convert ANA Upgrade Points to ANA SKY COINS
One Upgrade Point can be converted into an ANA SKY COINS, for a limited time only.