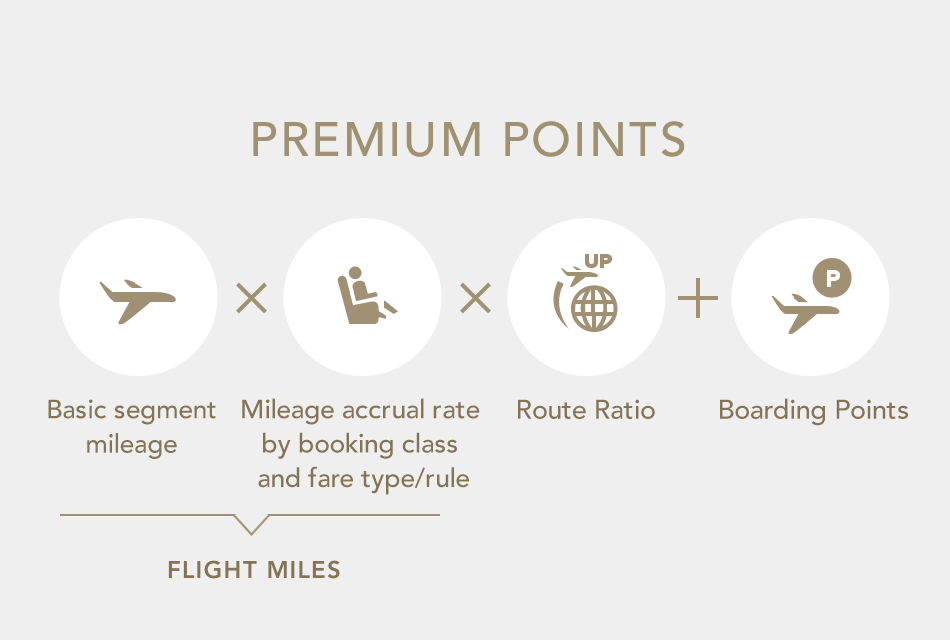 Miles and Premium Points
What are Miles
Miles that members earn by eligible services through ANA Mileage Club Other than earning flight miles, miles can be earned by shopping at participating partner companies.
What are Premium Points?
Premium Points is accrued in a separate category from mileage. Premium Points are earned to determine the premium member status. The number of points are calculated from the base segment mileage, the accrual rate based on ticketed booking class and fare type, the route ratio and boarding points. Points will be credited to you each time you fly.
Premium Points earned on flown flights will be credited to your ANA mileage account from Jan. 01 ~ Dec 31st which will determine your Membership status of the next fiscal year. Mileage earned and Premium Points can not be combined due to each have separate purposes to the program.