This campaign has ended. Thank you.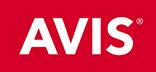 Reservation Period: Reservations made between September 1 and November 30, 2019 (JST)
Pick-up Period: Rental pick-ups between September 1 and December 15, 2019 (local time)
Customers renting an eligible vehicle type in an eligible region for 3 days or more during the promotional period will accrue triple the standard 100 miles per day.
| Rental Period | Standard Mileage | Bonus Miles | Total |
| --- | --- | --- | --- |
| 1 day | 100 miles | - | 100 miles |
| 2 days | 200 miles | - | 200 miles |
| 3 days | 300 miles | 600 miles | 900 miles |
| 4 days | 400 miles | 800 miles | 1,200 miles |
| 5 days or more | 500 miles | 1,000 miles | 1,500 miles |
* A maximum of 5 days is eligible for mileage accrual.
Eligible Regions: US (excluding Alaska), Canada, Europe, Middle East, Africa, Argentina, Brazil, Mexico, Asia, Australia, New Zealand, the Pacific Islands
Eligible Vehicle Types: Class C or above
Eligible Products: Super Value (Plan A) denominated in local currency only
Rental Period: 3 days or more (maximum of 5 days eligible for mileage accrual)
(1) Please make a reservation during the promotional period on the AVIS Rent a Car website or by calling the reservation center number below. Advance reservation in Japan is required at least 48 hours prior to pickup.
Please provide your ANA Mileage Club membership number and the applicable Avis Worldwide Discount number (AWD) upon making your reservation.
| Membership Type | AWD |
| --- | --- |
| ANA Mileage Club Members | J093000 |
| ANA Card Members (credit card) | J093100 |
(2) On the day of pickup, please present the following items at the local rental office and state that you wish to accrue mileage:
・Reservation confirmation
・Credit Card
・ANA Card or ANA Mileage Club Card
・Japanese driver's license and international driver's license
Notice
Clicking the link will lead to a non-ANA website, at which point the privacy policy of the website in question will apply for personal information protection.
Bonus Miles Accrual Period
Approximately 1-2 months will be required for the miles to be credited to the mileage balance, the same as for standard miles.
* A maximum of 5 days is eligible for standard mileage accrual (500 miles). Rentals of 6 days or more will still accrue 1,500 miles (the maximum amount available).
(Example) 6-day rental: (100 miles x 5 days) x 3 = 1,500 miles
Mileage cannot be accrued when vehicles are rented through frequent flyer programs of other airlines.
AVIS Preferred members whose AWD number is already linked to a service offered by another company are not eligible.
AVIS Prestige, AVIS Signature Series, and AVIS Chauffeur services are not eligible.
Certain regions and rental offices are ineligible, so please check when making the reservation.
Please retain the receipt until after you have confirmed that mileage has been credited to your mileage account.
Reservations must be made in advance in Japan.
Miles can only be accrued by the person named in the car rental contract.
At the counter of the local rental office, please present your ANA Card or your ANA Mileage Club Card and the credit card used for reservation, as well as your international driver's license and any other required documentation, and state that you wish to accrue mileage. Please note that mileage will not be accrued if these procedures are not completed.
Products denominated in Yen or paid for using discount coupons, corporate customer contract fees, and travel agency package tours may not be eligible for mileage accrual.
Mileage accrual may also not be available depending on the region, period, and other conditions.
◆Rent a Car Inquiries
AVIS Rent a Car Reservation Center
(09:00-18:00 JST; not available on weekends, national holidays, and the year-end/New Year holiday period)
◆Inquiries regarding mileage services
ANA Mileage Club Service Center
Please follow the voice guidance system and select [3] for mileage service inquiries.
* Communicator Response Service Hours
Monday to Friday: 09:00-19:00 (JST); Saturday: 09:00-17:00 (JST); not available on Sundays, national holidays, and the year-end/New Year holiday period.
* Promotion inquiry number: MKT2019-0705-867
Customers Who Have Already Joined AMC
Receive mileage balance updates and other valuable information from ANA by email.
Customers Who Have Not Yet Joined ANA Mileage Club
Please join ANA Mileage Club in order to use the wide variety of services available.