ANA PREMIUM ECONOMY SEAT
B787-10
Information is available here on ANA's Premium Economy seats on the B787-10.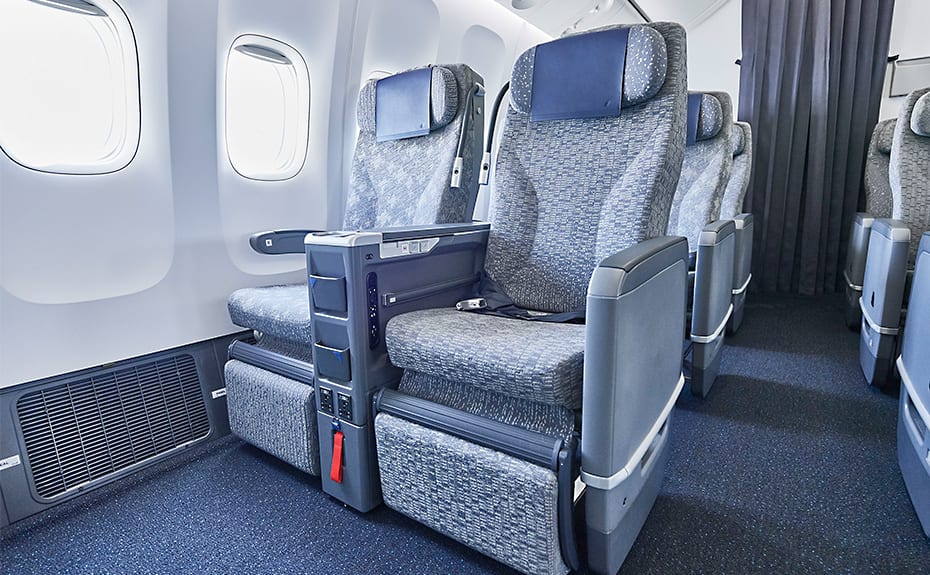 These seats boast a spacious seat pitch of 38 inches (approximately 97 centimeters) and a large table that swivels 90 degrees, allowing for easy aisle access.
With the sophisticated seat design, each seat is equipped with a 15.6-inch touch-panel personal monitor, the largest available in any Premium Economy cabin worldwide, and a 6-way adjustable headrest and stowage space for cell phones and other small items.
Aircraft and seat specifications are subject to change without prior notice.

Sample images.
Spacious 38-inch (approx. 97cm) seat pitch

15.6-inch touch-panel personal monitor, the largest available in any Premium Economy cabin worldwide

Large table that swivels 90 degrees (easy aisle access)

Image of seats Adjustable personal light and 6-way adjustable headrest

Universal PC power port and USB port
See seat features by aircraft type